Abstract
The division has seven main operating components, which are the American Forces Radio and Television Service (AFRTS), defense information office, defense visual information, production, technical, general support, and the famous Stars and Stripes magazine. Specifically, the reporting procedure for the organization is aligned to a systematic grid consisting of layer of employees that are grouped according to their duties and department. The organization culture of the DMA is characterized by positive physical structures that promote holistic job performance through congenial and motivational strategies. At present, the aspects of recruitment and selection, performance management, training programs, and employee retention programs are not very effective. Therefore, the proposed human resource plan has addressed these challenges through presentation of comprehensive appraisals with respective success feedback modules.
Instruction
The Defense Media Activity (DMA) is a division of the U.S. Department of Defense (DoD). This division majors in provision of numerous services and products tailored to educate, inform, and entertain members of the defense forces and the general public. Headquartered in Fort Meade, Maryland and established in January 2008, the DMA hosts the famous military Stars and Stripes newspaper and other media-related productions. This analytical essay attempts to review the current human resource management practices at the DMA and recommends a plan to address current challenges. The essay proposes a comprehensive human resource plan that integrates different concepts of effective labor management.
Overview of the DMA
The DMA consists of seven departments. The AFRTS provides news via the American Forces Network for members of the defense forces from within the US and overseas. The defense information department handles training services for military and civilians contracted to work for DMA. The defense visual information department deals with all the visual information records and other services through the Joint Combat Camera program. The production department manages visual and media information services for the DoD stakeholders. The department produces visual and audio media for general public consumption. This section is entitled to communicate information from the DoD leadership and provides proactive information protection services. The Stars and Stripes newspaper is a print media that is aimed at informing the U.S. military community about the activities within the DoD. The support and technical service departments deal with administrative duties and technological assistance in facility management, logistics, transportation, website hosting, and Television-Audio Support Activity (T-ASA).
Organization Structure
The organization structure of the DMA takes the form of a traditional hierarchal model characterized by a top-bottom decision making approach (Welch & Bjorkman, 2014). This means that the general employees report to supervisors who then forward such information to the departmental heads. This information is then shared with the management board. For instance, the seven departmental heads report directly to a single director, who is appointed by the ASD. Below the departmental heads are the supervisors who manage the line foremen. At the lowest rank are the general employees who are expected to report to their respective foremen (see chart 1).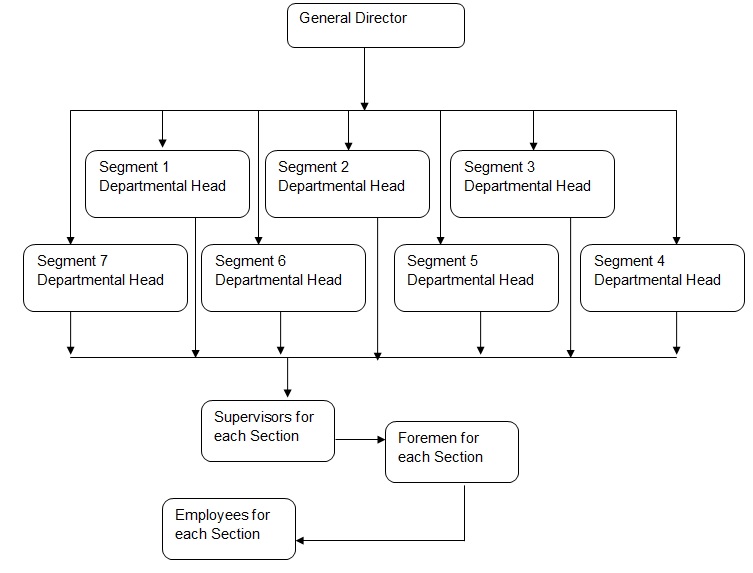 As captured in chart 1, DMA organization has a strategic and linear organizational structure that is controlled by a single director and the top. The hierarchy climbs down to supervisors then to foremen, who manage the general employees.
Current Successes of the Organizational Structure
Since the organization is a department of a government institution, which is operated within monopolistic tendencies, the DMA does not have any competitors. Moreover, its services and products are customized and tailored for a specific audience. The critical success factors for the DMA are adequate funding and effective human resource management because its functions in a sensitive environment. Since most of the employees are military personnel, effective human resource management strategies would guarantee optimal performance of the labor force as a factor of production. Moreover, the organization has unique symbols to boost employee morale. For instance, the symbol of the US military has created a unique identity associated with sacrifice and protection of the American borders. This symbol has been internalized among the employees to create a culture of efficiency. The DMA functions within the building blocks of concrete, supportive, and practical learning through an effective leadership model. As a result, information is communicated through the linear leadership model in a hierarchal manner. The positive and holistic work environments besides an attractive remuneration are key factors that attract and retain employees (Sostrin, 2013).
Current Challenges within the Human Resource Management Strategy
Despite the current successes in organization structure, environment, and culture, the DMA should consider remodeling its human resource management. The proposed change should integrate different inclusive, performance oriented, and consisted employee training strategies. At present, the DMA is not very effective in proactive management of internal conflicts, communication channels, and different employee motivation strategies for optimal organizational performance. These challenges should be addressed, thus the rationale of the following proposed human resource management plan.
Proposed Human Resource Management Plan
Recruitment and Selection
There is a need to introduce the post of administrative assistants below the rank of supervisors to make the process of labor management in every department more efficient.
Questionnaire
Name Prof./Dr./Mr./Mrs./Ms:
Organization: DMA
Job title: Administration Assistant
Department: Administration
Contact: (Insert contact)
Gender: Male or Female
Qualification: Bachelor Degree in Business Management
Required experience: Three years
Describe in brief the basic purpose of an administrative assistant.
Occupant assists with documentation, communication, messaging, handling correspondence, and providing secretarial duties.
The most important duties and responsibilities of an administrative assistant, in terms of significance.

Office secretarial duties
Communication and messaging management
Office documentation

Please indicate any other duties that an administrative assistant performs from time to time within the office.
Other duties are recording minutes of meeting and writing reports.
Does the job of an administrative assistant entail any supervisory responsibility?
Yes, as the link between the supervisor and the foreman.
State the duties that may directly fall within the bracket of an administrative assistant.

General office coordination and follow-up of different activities from time to time.
Supervisory duties on behalf of the supervisor.

Who does the administrative assistant report to?
The supervisor or head of a department.
What should be the monthly salary scale for a new recruit for the position of an administrative assistant?An average of $5,000 per month since this is the current market rate across the US.
Describe the task complexity in relation to the post of an administrative assistant.
The occupant must be able to work with minimal supervision in addition to accommodating a lot of pressure.
What is the special role of the administrative assistant position in motivating workers within a department?
The holder of this position must pass information to and from the foreman and other employees to ensure that the work environment is holistic.
Is there any other information that this position entails?
The holder of this position is expected to be a flexible, social, and dynamic to ensure that discipline is observed since this job involves handling sensitive documents.
What should be the minimum educational requirement for an administrative assistant?
At least a diploma certificate in a business related course.
What should be the minimum work experience expected of a new employee?
At least three years of relevant work experience in a busy private or public company.
What is the relevance of this experience level for a new employee?
An experience of three years is adequate to equip an office holder with the relevant business administration skills that are required at the DMA.
Are there any special skills that are required for the post of an administrative assistant?
Communication and computer skills in Microsoft office applications and basic programming.
What interpersonal skills are required of the occupant of this position?
Proactive and holistic social skills.
What is the level and frequency of direct contact with other stakeholders?
At least once in a month, during the monthly performance evaluation. The interaction is at secondary level.
The selection process commences at the point of resume verification of the shortlisted candidates. This role is performed by the human resource supervisor. This is followed by an interview organized by the HR team to select the most qualified candidate (Karadjova-Stoev & Mujtaba, 2016). In the ideal, the interview should be carried out by a committee of six HR experts using a specified checklist (see table 1).
Table 1. Pre and post-recruitment matrix.
Before the interview
A meeting consisting of the recruitment committee to define the description
Placing classified ads in company website or local dailies
Receiving applications
Selecting potential candidates
Verbal notice to candidates about an impending interview via a phone call
Updating the shortlisted candidates in the DMA website
During the Interview
Candidates to avail themselves to the DMA offices for an interview
Registration confirmation
Verifying of particulars
Conducting the actual interview
Notifying the successful candidates
Communicating time for official reporting
After the Interview
Issuing the successful candidate with the appointment letter
Welcoming the new employee
Allocating duty roster to the new employee
Provide worker identity budge and relevant clothing
Provide the work charter and rules of engagement
Communicate the salary range and other benefits
Review performance
The new employee should then be subjected to a comprehensive orientation process as part of the work environment familiarization. This process should include regulations, company rules, and work policies (Shammot, 2014). The process should take a day within a standardized guideline (see table 2).
Table 2. Orientation manual.
| | | | | |
| --- | --- | --- | --- | --- |
| Time | Activity | Venue | Delivery method | Guest speaker |
| 8-10 am | Welcoming employee | HRM office | Verbal | HR manager |
| 10-11.30 am | Reading the service charter | Supervisor's office | Discussion | Supervisor |
| 11.30-12 pm | Tea break | Tea room | none | none |
| 12-1.30 pm | Explaining the rules and regulations | Conference room | Documents | Legal officer |
| 1.30-2 pm | Lunch break | Company's lunch room | none | none |
| 2-4pm | Defining the responsibilities | Supervisor's office | Documents | |
| 3-4.30pm | Defining the terms of engagement | Conference room | Verbal | Recruiter |
Compensation and Benefits
The proposed reward plan was estimated per year to accommodate salary and other benefits (see table 3 and 4).
Table 3. Compensation package for the post of an administrative assistant.
| | |
| --- | --- |
| Compensation package | costs |
| Current annual income (inclusive of the value of time-offs) | $29,160.12 |
| Bonus for 2019 | $1000.00 |
| Annual total earnings | $30,160.12 |
| Annual employer funded insurance | $8,000.00 |
| Statutory benefits | $2,000.00 |
| Health savings account | $1,200.00 |
| Mileage allowance | $800.00 |
| Total employer paid benefits | $12,000.00 |
| Total annual compensation | $42,160.12 |
The above figures were computed and presented in the form of a chart to capture the variations in the percentages for the benefits within the plan (see pie chart 1).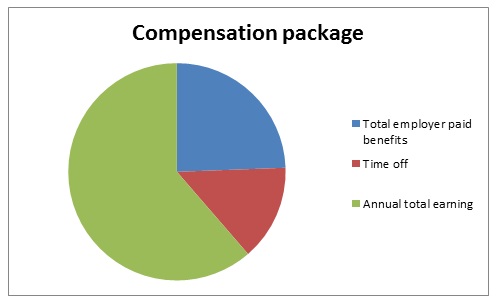 Table 4: Summary of benefits provided by DMA.
| | | |
| --- | --- | --- |
| Employee provided benefits | Percentage (where applicable) | Company cost |
| Medical | | $1,000.00 |
| Dental | | $800.00 |
| Short term disability | 50% of weekly pay | $200.00 |
| Long term disability | 50% of monthly salary | $800.00 |
| Basic life cover | Double the earnings | $1,200.00 |
| Retirement | | $1,200.00 |
| Medicare and social security | | $2,000.00 |
| Unemployment | | $1,000.00 |
| Worker compensation | | $1,500.00 |
| Mileage allowance | | $800.00 |
| Health savings account | | $1,500.00 |
| Total benefits | | $12,000.00 |
| Time-off | Days | Cost |
| Paid time-off | 12 days | $1,000.00 |
| Holidays | 6 days | $400.00 |
| Floating holiday | 2 days | $100.00 |
| Total time-off | | $1,500.00 |
Apparently, the proposed plan suggests an attractive compensation and benefit package that is guaranteed to motivate the administrative assistant to perform optimally (Obeidat, Masadeh, & Abdallah, 2014).
Performance Management Plan (Appraisal and Management System)
The ideal performance management plan for the DMA is the focused method. This strategy has the potential of empowering employees (see tables 5 to 8). The proposed plan will ensure that the governance structure of DMA is stable and proactive in balancing the challenges and objectives of the daily activities. The current management system is not static to serve the demands of this dynamic organization. The work system of the DMA can be described as functional and effective because of its holistic approach to addressing different management concerns (Wilkinson, Redman, & Dundon, 2017). Therefore, the proposed performance management plan has the potential of creating a general balance between the organization and its workforce. This can be done through an internalized culture of discipline and quality service delivery charter.
Table 5: Performance appraisal plan.
Name:
Due Date:
Employee #:
Title:
Administration Assistant
Dept/Division:
Review Type:
Initial Annual Other: Monthly
Date of Last Review:
Performance Ratings
Job Performance:
4
Leadership Skills:
4
Overall Performance Rating:
4
Interpersonal Skills:
3.5
MBO's:
4
Self Rating:
3.8
Supervisor Signature:
Date:
Employee Signature:
Date:
Table 6: Calculation of performance ratings.
Instructions for Calculating Ratings and the Overall Performance Rating
Step 1: Assess candidate competency and note appropriate rating.
Step 2: Calculate category score and record.
Step 3: Calculate the Overall Performance Rating.
Example:
Job
Performance
Interpersonal Skills
Leadership
Skills
MBO's
Overall
Rating
2.80
3.25
2.50
2.85
2.85
3.15
2.75
2.00
3.25
2.79
3.75
3.00
2.50
3.00
3.06
Table 7: Standard performance rating definitions.
Performance Rating Definitions
5
Exceptional.Score above 8
4
Above Average. Score above 7 but less than 8
3
Effective. Score above 5 but less than 7.
2
Needs Improvement. Score above 4 but less than 5.
1
Unacceptable. Score below 4.
N/A
Not applicable. No rating.
Table 8: Management system tracker.
| | | | |
| --- | --- | --- | --- |
| MBO | Measurement | Weight (%) | Rating |
| Proactive employee engagement | Meeting targets | 60 | 1 |
| Improved intra and inter personal interaction skills | Effective communication and personal etiquette | 20 | 2 |
| Proactive leadership in role execution | Ability to multitask and engage in teamwork | 10 | 3 |
Training Program
The proposed training program summarizes the activities, assignments, and experiences to enhance job performance (see tables 9 and 10).
Table 9. Training needs.
| | |
| --- | --- |
| Training / Project / Assignment | Expected Completion Date |
| | Within 2 months from commencement |
| Communication skills improvement | Within 3 months from commencement |
| Improving performance and productivity | Periodic and continuous |
| | Periodic and continuous |
The organization functions within a dynamic system that balances the counterproductive and productive behavior to guarantee optimal performance of the workforce. The organization has a motivational framework consist of several channels for sustainable business management. DMA has a strong and well streamlined organizational code of ethics that must be respected and applied by all the employees. The people-based sub-system of the DMA has endeavored to establish a sustainable employee performance, training, and feedback tracker (Harrison & Wicks, 2013). Therefore, the proposed training plan will further make the current sub-system sustainable in the short and long-term (see table 10).
Table 10. Training module.
Training Module
Required
Resources
Leadership responsibility
Steps taken
Barriers
Performance Indicators
Employee empowerment
Outsourcing training expert and materials
Supervisors and head of departments
Every 3 months followed by semiannual reviews
Variations in skill sets across departments
360 degree feedback indicator
Integration of motivational programs
Creation of a holistic work environment
Head of departments
Defining clear goals
Incorporation of proactive team building strategies
360 degree feedback indicator

Soft Skill Management
The organization operates from within the Department of Defense for the US military. This means that DMA is not a stand-alone institute, but a division of the DoD. The different tasks assigned to the organization are completed through its seven departments. DMA is a domestic division within the expansive military of the United States and is a specialized information production and dissemination to the members of the defense forces and the general public. Therefore, in order to create a holistic environment that balances the soft skills, there is need to adopt a people-based performance network (see figure 2) (Vanhala & Stavrou, 2013).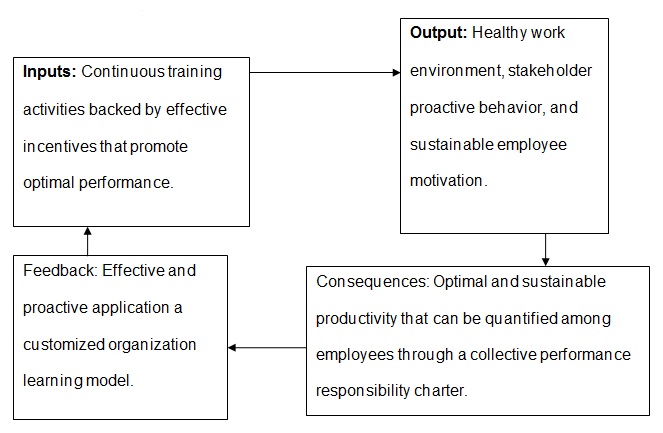 Through integration of the soft skill system, the DMA will be in a position to create a centralized charter than can monitor the success of different aspects of human resource management. Moreover, it will improve the current linear approach towards labor management at the DMA by integrating the 360 degree feedback for effective results (Suma & Lesha, 2013). In application, the 360 degree feedback model is flexible and accommodates proactive assessment tracking through a scientific and holistic manner (Gableta & Bodak, 2014).
Conclusion
The traditional organizational structure of the DMA functions on the precepts of close review of different activities in a linear manner with the highest level of decision making being the director's office. The departmental heads are assigned duties on the basis of the general functions of each department and existence of any special duty. As a result of this structure, it is easy for the organization to track different activities and proactively identify shortfall areas for quick redress. Apparently, the proposed plan addresses the current needs in relation to recruitment, performance management, training, and compensation benefits.
References
Gableta, M., & Bodak, A. (2014). Employee interests in the light of human resource management concepts. Management, 18(1), 9-20.
Harrison, J., & Wicks, A. (2013). Stakeholder theory, value, and firm performance. Business Ethics Quarterly, 23(1), 97-124.
Karadjova-Stoev, G., & Mujtaba, B. (2016). Strategic human resource management and global expansion lessons from the Euro Disney challenge in France. International Business & Economics Research Journal, 15(3), 79-88.
Obeidat, Y., Masadeh, R., & Abdallah, B. (2014). The relationships among human resource management practices, organizational commitment, and knowledge management processes: A structural equation modeling approach. International Journal of Business and Management, 9(3), 9-10.
Shammot, M. (2014). The role of human resources management practices represented by employee's recruitment and training and motivating in realization competitive advantage. International Business Research, 7(4), 55-57.
Sostrin, J. (2013). Beyond the job description: How managers and employees can navigate the true demands of the job. New York, NY: Palgrave Macmillan.
Suma, S., & Lesha, J. (2013). Job satisfaction and organizational commitment: The case of Shkodra municipality. European Scientific Journal, 9(17), 41-52.
Vanhala, S., & Stavrou, E. (2013). Human resource management practices and the HRM-performance link in public and private sector organizations in three Western societal clusters. Baltic Journal of Management, 8(4), 416-437.
Welch, D., & Bjorkman, I. (2014). The place of international human resource management in international business. Management International Review, 55(3), 303-322.
Wilkinson, A., Redman, T., & Dundon, T. (2017). Contemporary human resource management: Text and cases (5th ed.). London, UK: Pearson.