Abstract
Both companies, Red Bull and Coca-Cola invest heavily in the use of sports marketing, events, TV/Cinema, magazines, radio, relationships, sponsorship programs, and sports among other techniques in promoting their energy drinks in the market with different implications on the market. Each of the companies uses different approaches to conduct marketing campaigns with different results on the market. Red Bull uses aggressive sports techniques to communicate brand messages with Coca-Cola using sports with a mild approach to promoting its 'Relentless' energy drink in the market. The marketing elements adopted by the companies have different implications for the positioning of the energy drink products in the market. The study shows Coca-Cola's approach has a stronger impact on the market compared with Red Bull that, despite both companies using similar marketing elements in the promotional strategies. A comparative study shows that Coca-Cola's approaches enable the company to create a stronger market position for its 'Relentless' energy compared with Red Bull's energy drink. However, despite the promotional approach used by Coca-Cola having stronger effects on the positions enjoyed by 'Relentless' compared with Re Bull, both companies, it is recommended that they employ new and innovative strategies besides sports.
In only 3 hours we'll deliver a custom Red Bull and Coca-Cola Promotional Techniques essay written 100% from scratch
Get help
Acknowledgements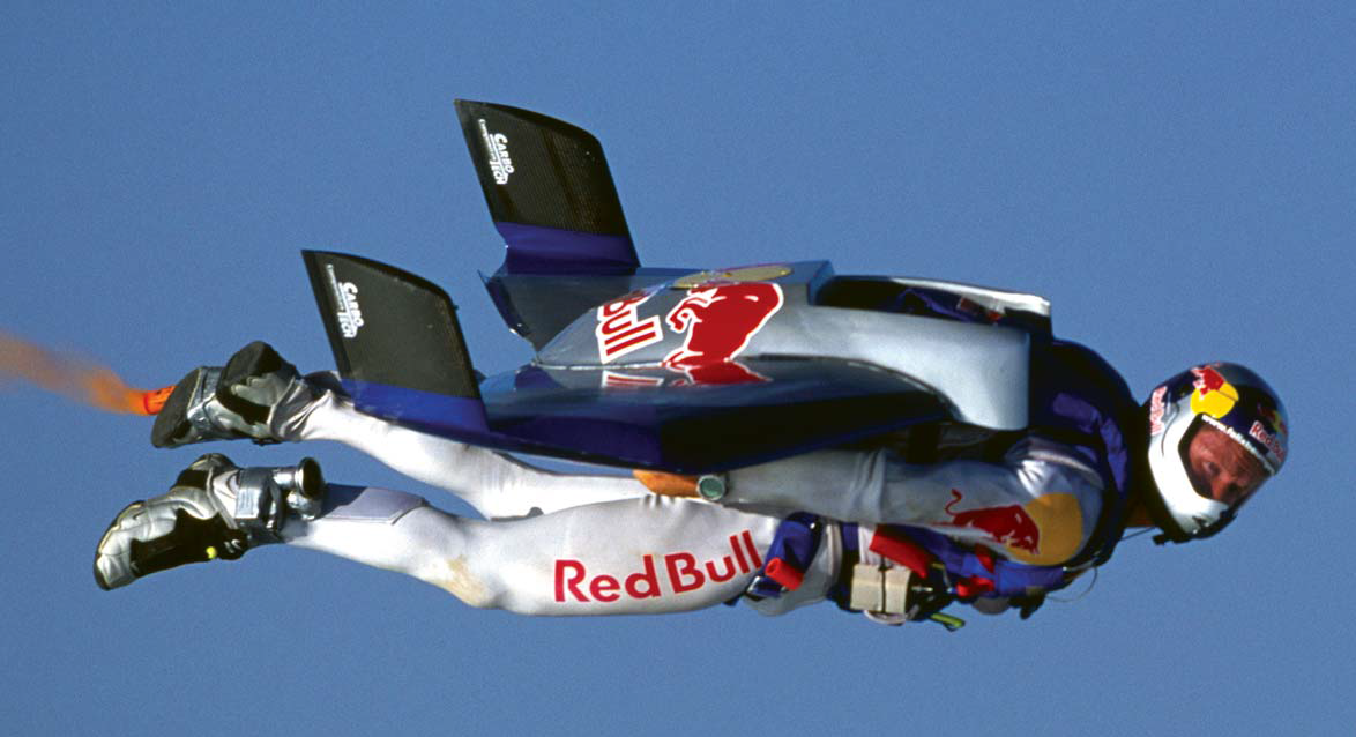 Red Bull's promotional strategy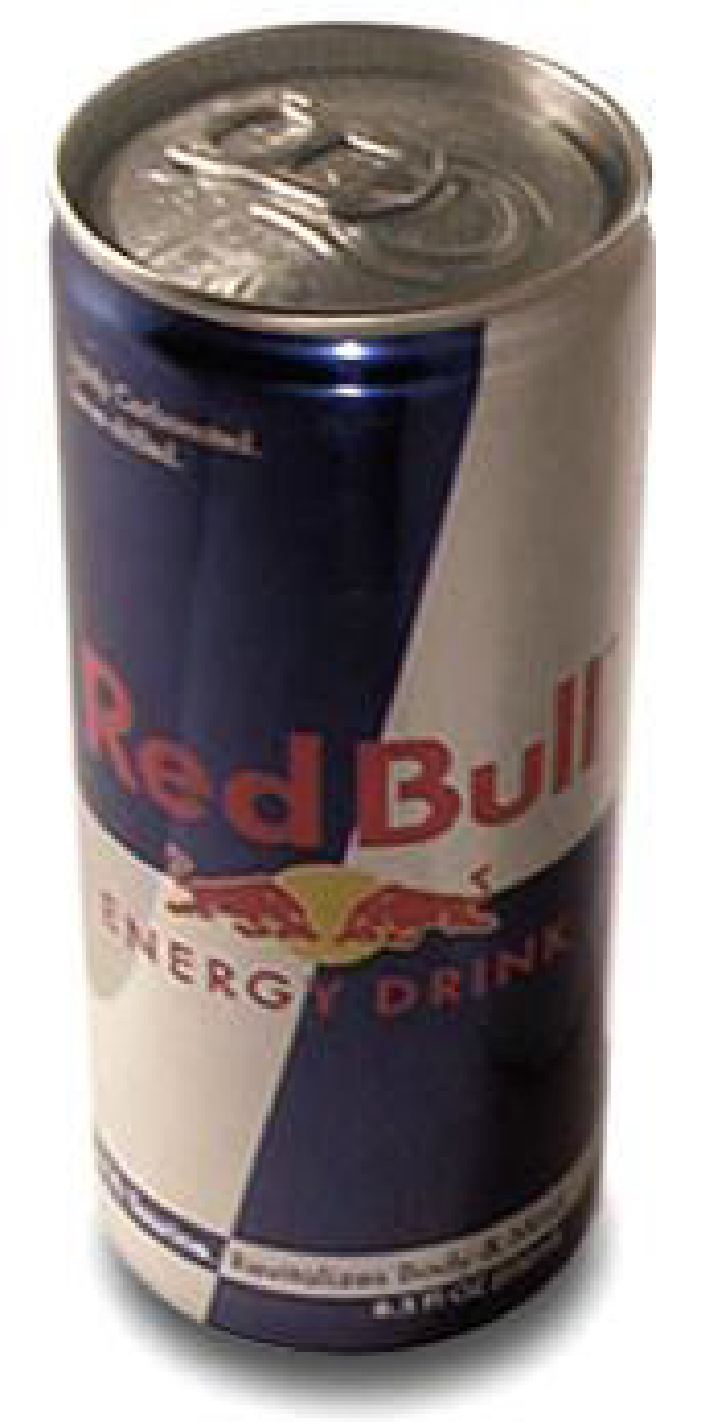 Introduction
Organisations use different promotional techniques to move their products and services into the market to gain a strong market position. Technically, promotion refers to "the advancement of a product, idea, or point of view through publicity and or advertising" (Kurtz 2010, p.13). The aim is to stimulate demand for a product and increase the sales volumes in the market (Slater & Olson 2001, p.1055: Narasimhan 1990, p.243). Understanding the role promotions play in placing and positioning products competitively in the global market based on product promotional techniques by both companies underlies the purpose of current research. Determining and analyzing comparatively the impact Red Bull attain the comparison and Coca-Cola's product promotion techniques have on the market position of their energy drinks in the global market.
The choice of this area of research was influenced by the knowledge that both companies ideally use competitive promotional techniques in their rivalry to gain a competitive advantage in the global market. A typical example is illustrated where Coca-Cola has attempted to create awareness of its large pool of products through sports promotional activities such as sponsoring Olympic Games. A much similar strategy used by Red Bull was to invest a large portion of its profits in the past by sponsoring sports activities to amuse large audiences such as playing acrobatics and street skateboarding. In addition, Red Bull is considering leading a sponsorship program for the formula 1 competition with Coca-Cola having the same idea by considering a similar strategy. This research is a comparative study of the promotional techniques used by Both Red Bull and Coca-Cola to push their energy drink products into the market and recommend the best technique that Red Bull and Coca-Cola can use to place their energy drinks in the market to gain a strong market share in the global market. In this case, the promotional campaigns can be executed using different media including TV/Radio and the Internet with a bias on the use of social media.
Research Aims
The main aim of the project is to recommend a stronger promotional strategic idea to Coca-Cola's 'Relentless' strategy making it a good competitor in the market, as "Relentless" is a faraway strategy from Red Bull's promotional strategies.
Research objectives
The research objectives are to
Analyze comparatively the promotional techniques used by both Red Bull and Coca-Cola to win global market shares for their energy drinks.
Use the information acquired from the analysis to explain the successful use of the promotional techniques by both Red Bull and Coca-Cola to place and position their energy drink products and outdo their competitors in the market.
Research Questions
How do Coca-Cola and Red Bulls employ the 4 PS promotional techniques to gain and win market share for their energy drinks in the global market?
What impact do the Coca-Cola and Red Bulls' promotional marketing strategies have on winning the global market share for their energy drinks?
How successful have the promotional marketing campaigns used by Red Bull and Coca-Cola had on the companies' abilities to outdo their competitors in the global market?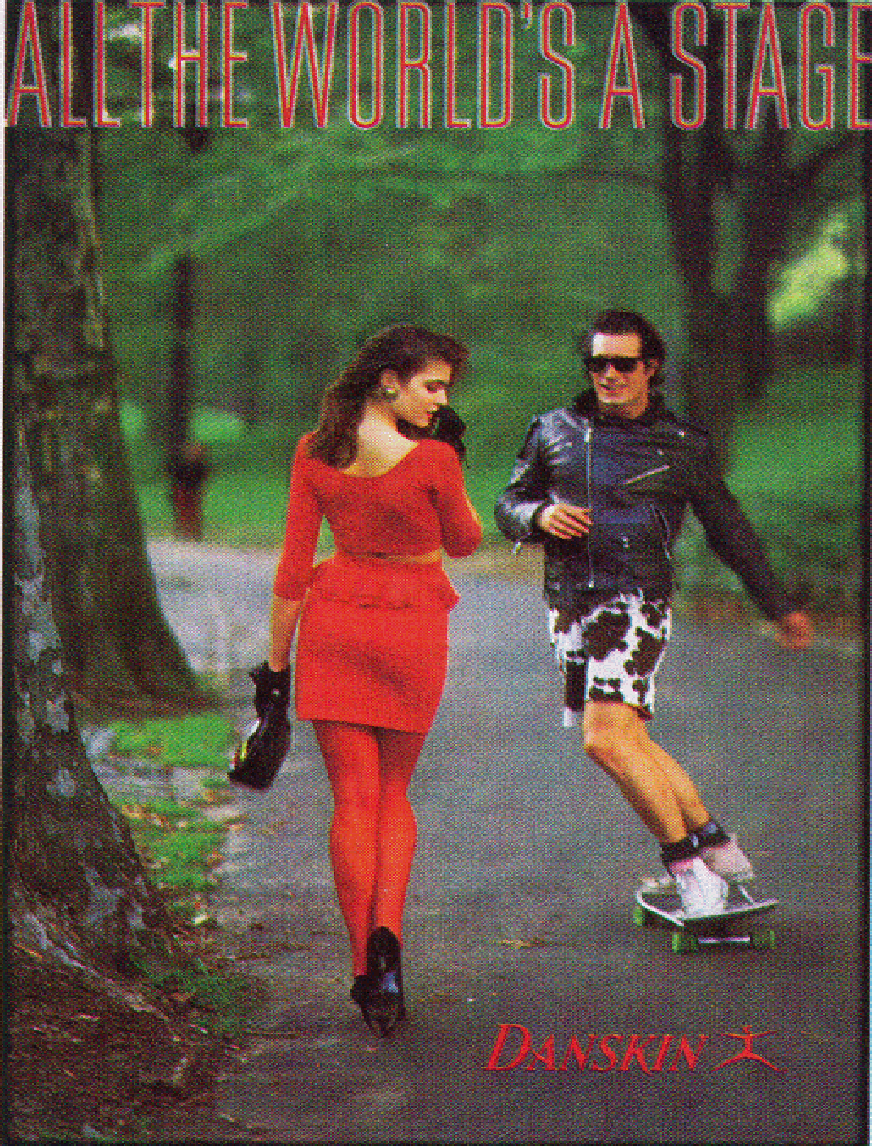 Literature Review
Introduction
Various forms of competition have prompted different organizations, which aim to become globally competitive to seek new methods of marketing their products and gain a competitive advantage over their rivals (Freimer & Horsky 2008, p.799). Here, "Competitive advantage is secured through an intelligent identification and satisfaction of customers' needs better than competitors and sustenance of customers' satisfaction through better customer service tools" (Obasan & Soyebo 2012, p.1). In this case, the attempt to acquire requisite responses from potential customers compels marketers to deploy a myriad of tools. Among the tools include the marketing mix. McCarthy (1999, p.3) coined and used the 4P's to describe the marketing mix in which he argues that the umbrella of the marketing mix comprises the price, promotion, product, and place. With the appropriate combination of these elements, an organization can develop a strategy that will enable it to reach a large target segment of the market (Shannon1996, p.57).
Promotional Strategies
Studies show that the time through which changes can be effected with regard to the 4Ps is crucial. Integrating the 4Ps into the promotional campaigns underlies the rationale where "a firm can change its price, sales-force size, and advertising expenditures in the short run" (Obasan & Soyebo 2012, p.2).
Academic experts
available
We will write a custom Strategic Marketing essay specifically for you for only

$16.00

$11/page
Learn more
New Products
That is in addition to creating new products to address the dynamically changing market needs. In this case, organization will have to take a lot of time to create new products. Consistent with this argument, Obasan and Soyebo (2012, p.32) state that, "firms typically make fewer period-to-period marketing-mix changes in the short run than the number of marketing-mix decision variables might suggest" (Obasan & Soyebo 2012, p.2).
Marketing Mix
Among the four 4P's, promotion (communication) is the element of the marketing mix principally aimed at helping to win a market share for a company. Promotion, in this case, is implemented through a number of channels ranging from traditional TV and Radio to the modern methods of using online communication channels, and in the recent past, mobile phones. In this case, products can be promoted invalid ways, which are realized through a variety of media options as shown below. Typical examples include print media which is a combination of outdoor advertising, newspaper adverts, billboards, leaflets, direct mails, and magazines.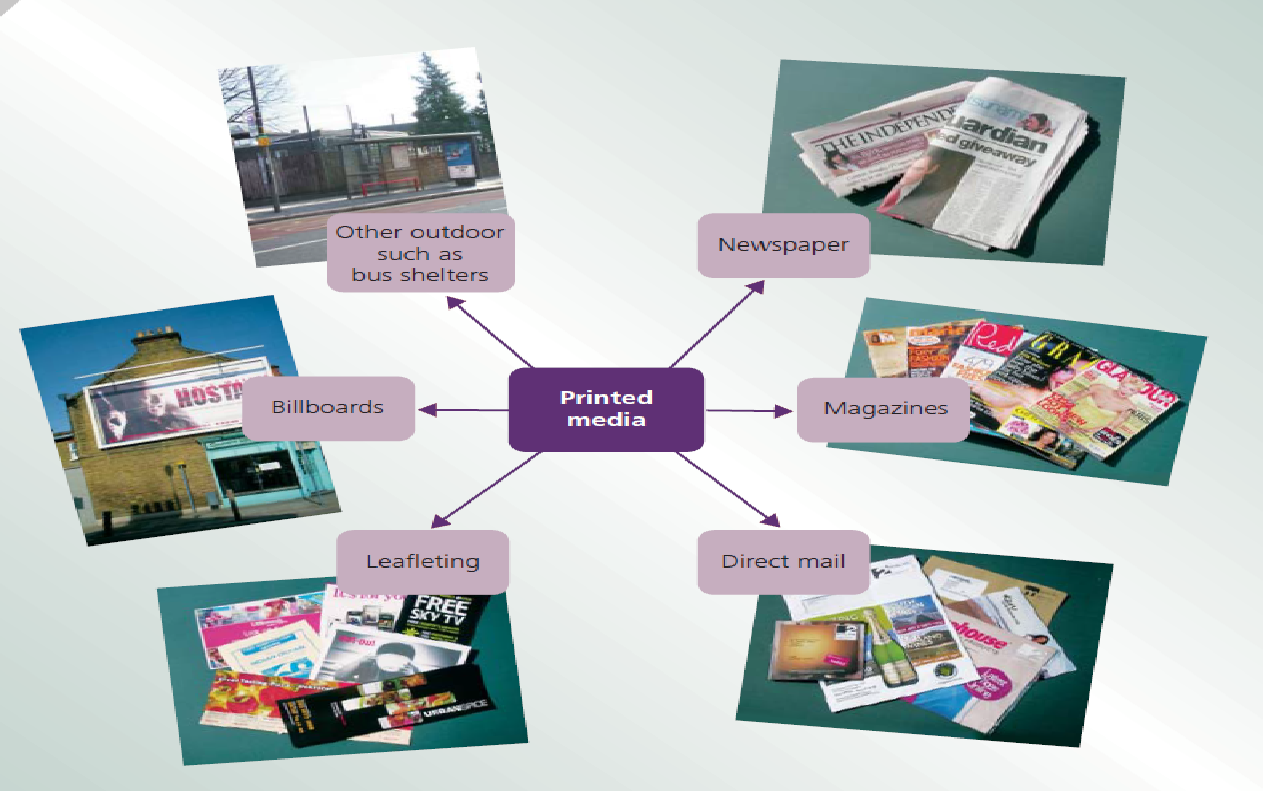 Social Media
On the other hand, Red Bull and Coca-Cola use social media as an advertising platform to engage their customers with their brands based on the six components of customer-centric engagements. The components include making customers feel valued, consistency of the messages, trust in the energy drinks, efficiency, control, and relevance, which form the backbone of customer engagements on social media. Social sites in particular Facebook provide a brand engagement platform on the internet which has been an observable trend that marketers have adapted to access and reach target audiences in a world where the virtual world and the real world merge seamlessly together. Typically, the rationale underpinning the use of Facebook is the rapid growth of social media as an interaction platform and the use of the internet virtually in every form of marketing communication today (Jantsch n.d; Boyd & Ellison 2008, p.5).
Red Bull vs Coca-Cola's 'Relentless' Promotional Campaigns
Promotional tools
In the above case, Red Bull and Coca-Cola systematically plan and execute their promotional campaigns using tools such as newspapers in the print media. Newspapers are widely read and can be used to reach the market with different demographic characteristics. On the other hand, magazines provide good quality pictures, with television and radio providing the benefits of using sound. Other tools used in advertising include websites which are modern methods of advertising. Here, "promoters use the internet advertisement, special events, endorsements, and newspapers to advertise their products" (Kurtz 2010, p.67). Typical examples of online advertising are shown in the images below. In this case, Red Bull provides sponsorship for extreme sports.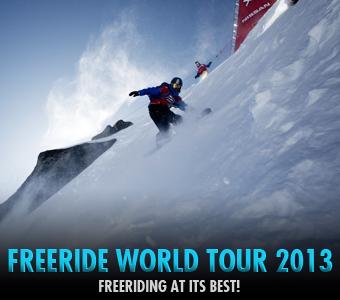 Extreme Sporting
Aligned to the statement, both Coca-Cola and Red Bull have embraced various media to promote their energy drinks. For instance, "from localized marketed adaptation, Red Bull looks to standardize its marketing strategies, advertising, and image through communication in extreme sports, as this is consistent worldwide" (Louvet 2011, P. 8). This strategy could be incredibly effective in enabling the company to hike its sales for Red bull's energy drink. In most instances, sporting games are normally watched across the globe.
Red Bull's Communication Strategies
According to Louvet's (2011, p.11) insight, "Red Bull's innovative communication strategy aims to invest massively (15% of its turnover every year) in sponsoring athletes and even entire teams in specific sports, which offer dramatic shows, which are watched all over the planet" (Louvet 2011, P. 8). This will consume an enormous portion of Red Bull's profits. Therefore, the proposed research will focus on evaluating whether such a strategy is worthy. In the case of the Coca-Cola Company, the research will investigate the strategies put in place by the company to sponsor sports as a mechanism of ensuring that its marketing campaigns for her energy drinks, particularly 'Relentless', reach an incredibly large number of people.
Targeting Promotional Strategies
Coca-Cola's Ruthless campaigns
The quest to reach a large audience is arrived at when considering the argument by Malcolm (2012 p. 2) that Coca-Cola utilizes the Olympics games and other sporting events to ruthlessly promote her energy products. That is reflected in the statement about Coca-Cola that "central to enhancing our brands are continuously improving our world-class customer service. Our goal is to drive sustainable growth in category value for our customers" (Sylt 2012, p.34). The message communicated is the dynamism in creating products tailored to address different needs while striving to reach the widest audience possible.
15% OFF
Get your very first custom-written academic paper with 15% off
Get discount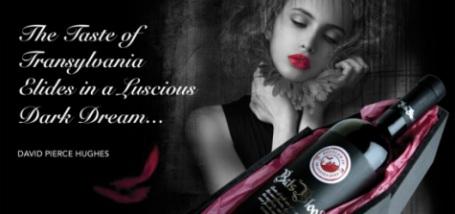 In this case, Coca-Cola Company is viewed as "one of the longest continuous sponsors of the Olympic Movement, we are proud that we are able to use our sponsorship to enable millions of people to experience the Games…we have a valid role to play" (Malcolm 2012, P. 8). A typical example is illustrated in the picture below where Coca-Cola has sponsored the world's best athletes in the UK, giving a look at the most intriguing personalities with a special emphasis on the support for different communities.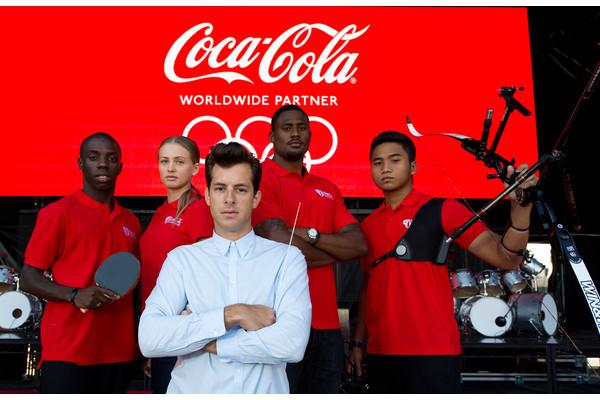 In the above picture, Coca-Cola has prepared a global music collaboration that spans "advertising, limited-edition packaging, experiential marketing, online and mobile engagement, and public relations; and includes eight new commercials spotlighting the inspirational stories of the Coca-Cola 8-Pack of Olympic and Paralympic Athletes" (Malcolm 2012, P.11).
Sponsorship Programs
Red Bull vs Relentless
In the same context, it is also widely conceivable that, without sponsorships, it becomes immensely hard for sportsmen and sportswomen to display their talents in the international games. Indeed, this stands out as the trick behind Red Bull's strategic promotion decisions to capitalize on sponsoring sporting activities that cause amusements, which attract large numbers of consumers for her Red bull energy drink (Gerhard 2004, p.8). Now, it will be paramount to evaluate whether Coca-Cola's 'Relentless' strategy and Red Bull's promotional tactics rest on platforms of marketing by conducting intensive research on the mechanisms deployed by both companies to push 'Relentless' and Red bull to the market. The discussions above establish similarities between the promotional techniques by both Red Bull and Coca-Cola as the basis for conducting research on the effectiveness of the marketing/promotional techniques by both companies. One of the phenomena and iconic marketing strategies of the Red Bull that distinguishes it from the 'Relentless' promotional techniques adopted by Coca-Cola is the street promotional strategy. Louvet (2011, p. 33) views this as a promotional strategy aimed at ensuring that the company remains close to the consumers as much as possible.
Impact on the customers
One of the essential features of directly impacting the customer is to communicate directly about a product. Typical examples include contests that Red Bull and Coca-Cola have embraced in their promotional strategies. In this case, both companies provide free samples, free samples, and price-off offers. Red Bull in this case has adopted the hard selling campaign while Coca-Cola has integrated the less expensive method of splashing public places with the 'Relentless' energy drink product. That is in addition to employing other methods such as product giveaways, and social media marketing. Red Bull uses a promotional strategy of sponsoring expensive sporting activities such as sponsoring the sporting events demonstrated in the following picture.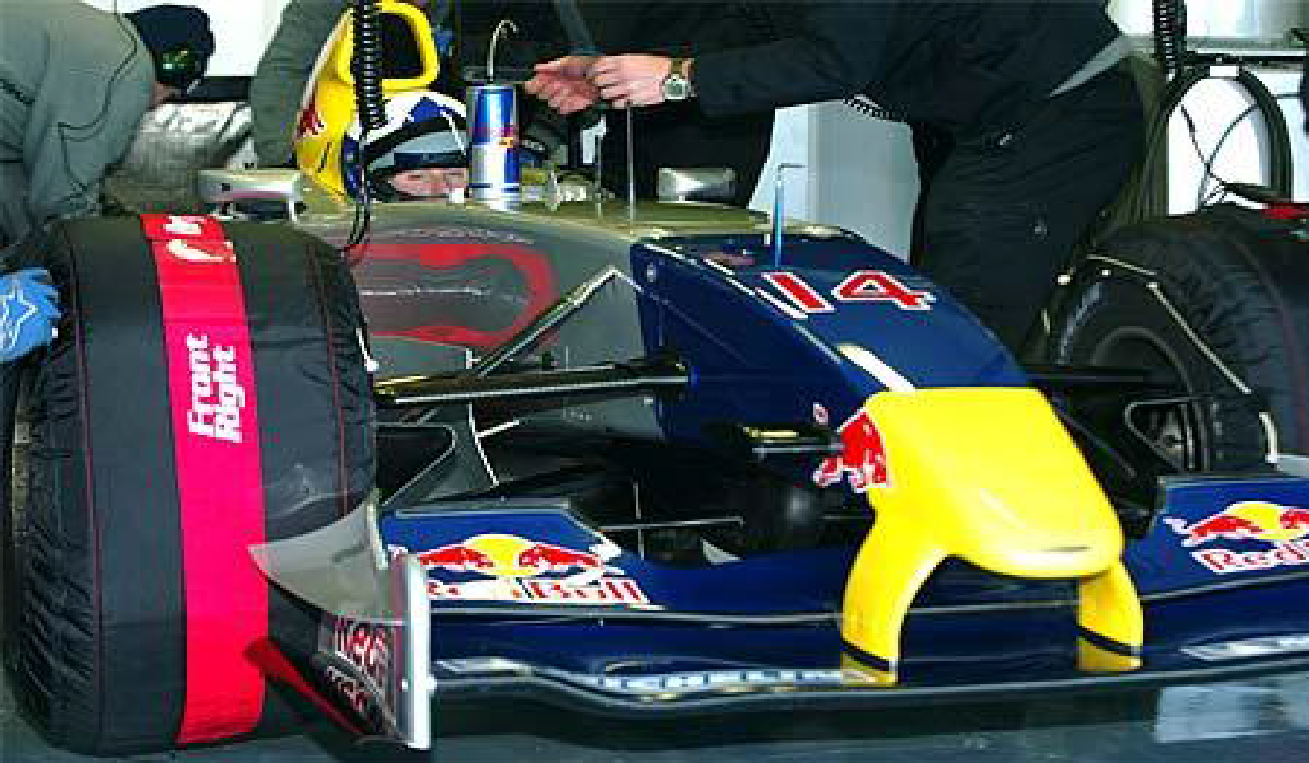 That is in addition to other promotional, strategies such as advertising through a 'wings team' whose main objective is to create close relationships with the consumers so that they can discover Red Bull's product. The 'wings team' also "talks with consumers about this controversial product conveying the information from consumers to the company about their appreciation or dissatisfaction with the product" (Louvet 2011, P.6). In the context of this research, the question will be how effective the technique is in outpowering competing products such as those of The Coca-Cola Company. More often than not, the 'wings team' comprises beautiful women. However, as argued before, Red Bull is a globalizing company much like Coca-Cola. Consequently, in its street promotional strategy, how does Red Bull counter-cultural conflicts, especially in nations like those located in the Middle East, which are opposed to the portrayal of beautiful women as a representation of products quality? Opposed to Coca-Cola's 'Relentless' promotional strategies, Red Bull argues that the most substantive methodology of making sure that her Red bull energy drink product is close to consumers is by hiring consumers to execute promotional campaigns. Consequently, the company appoints students as brand managers in colleges and universities.
Managing promotional Campaigns
According to Meredith and Mantel (2002, p.5 ), managing promotional campaigns projects in different cultural backgrounds with different value systems and perceptions about a product, and in working with others requires effective cross-cultural communication as a tool to ensure effective promotional activities. Here, cross-cultural communication is vital at every point of the promotional lifecycle because different people with different backgrounds value different communication elements such as body language, words, and assumptions differently with different implications on their attitude, which shapes behavior which in turn impacts significantly on the impact of promotional messages (Adler and Graham, 2003, p.5). Adler and Graham (2003, p.5) have extensively studied and reported on communication cross-cultural communication indicating how verbal and non-verbal communication affects perceptions and the positive effects of communicating across cultures.
Promotional Messages
Here, Meredith and Mantel (2002, p.5) recommend messages are tailored to communicate effectively by seeking clarifications and reinforcing the need to ensure each message designated at a specific person is clearly understood is meant in the communication process. Meredith and Mantel (2002, p.5) further emphasize the need for the project manager to avoid ambiguity by communicating the finer details of a project to avoid pitfalls at later stages, the use of simple words to communicate, and effective presentation of information in a summarized version (Romanova & Umpleby, 2004, p. 4). Anbari, Khilkhanova, Romanova, and Umpleby (2004, p. 4), Hall (2003, p.5), and Hall and Hall (2004, p.11), are based on a number of factors that are crucial for a project team manager.
Get your customised and 100%

plagiarism-free

paper on any subject done for only

$16.00

$11/page
Let us help you
Effective Communications
According to Anbari, Khilkhanova, Romanova, and Umpleby (2004, p.11), effective communication is influenced by the demographic background of team members, factors relevant to the cultural values, and beliefs of each individual team member, and other discernments intrinsic to each team member. That provides the basis for answering the first research question in seeking to understand and establish the rationale for strategic communication across multicultural team members when tailoring messages to communicate in a multicultural market. Authors including (Zeng, Tam, Tong & Sun (2010, p.14), and Suen, Cheung & Mondejar (2007, p.18) have argued in favor of cross-culture communication in teams as a strong element to achieve success; delivery of a message. Chong (2008, p.21) affirms that communication is an indispensable tool in promoting products when undertaking the activities using multicultural teams to effectively optimize promotional performance with the ultimate goal to succeed. Chen and Partington (2004, p.11) studied further by precisely defining communication as a strategic tool to achieve success to consist of "lifeblood of any system of human interaction as without it, no meaningful or coherent activity can take place" (Chen & Partington, 2004, p. 4).
According to Louvet (2011, p.2), the main roles of the students' brands managers are "to ensure that Red Bull is present at every strategic moment in the students' social calendar: integration week-end, sportive events, and big parties" (Louvet 2011, p.2). However, both companies spend incredible amounts of their money on social media, TV, and other means of advertisements. CSR is also an enormous machine that is used to bring the products of both Red Bull and Coca-Cola closer to the consumers. For instance, Kumar (2011) reckons, "the current promotions through CSR include "Support my school" campaign with NDTV" (Louvet 2011, p.2). The question whose response is sought by the proposal with regard to these arguments by conducting research on the promotional techniques for Red bull and Coca-Cola is how both companies quantify the magnitudes of financial commitment in any of the above-cited valid approaches used to promote Red Bull and Coca-Cola.
Integrated Sponsorship
Red Bull's promotional marketing strategies deviated from the traditional 4 Ps but instead adopted a promotional strategy that requires the integration and use of trade and retail promotions, sports events sponsoring campaigns, media, market research, and trade and retail promotions. Each of the elements of the promotional strategies reflected unique goals (Finne & Grönroos 2009, p.4). That is in addition to adopting inexpensive promotional activities and ads by staging promotional events through sports as already mentioned. A typical example is when Red Bull successfully entered Germany, until the company lacked sufficient raw materials to make aluminum cans for the drink, allowing competitors to take a share of the market. Another example is when Red Bulls entered the British market with sales rising in two years to $ 12 million. One of the strategic promotional inexpensive marketing strategies adopted in Britain included using buzz to drive sales. The strategy involved recruiting students to drive Minis with a big Red Bull can be strapped onto it. That was in addition to offering free drinks as the Minivans cruised through campus, with the underlying rules for creating buzz made very simple. In this case, the rules included creating alpha trees which when successful by positively influencing the habits of hundreds of customers, could influence the habits of other customers (Govoni 2004, p.3). The results were a significant rise in the number of sales, which attained a 200 million cans sales volume (Fill 2009, p.1).
The US market is another example where Red Bull used inexpensive promotional techniques to enter and position its Red Bull brand in the market. In the US market, Red Bull adopted campaign slogans such as "gives you wings" leading to the perception that Red Bull was the poor man's cocaine, and that one could get drunk while staying wide awake. It was further rumored that the drink contained bull testicles. The marketing strategy was a success in the US market. In this case, the marketing strategy is a combination of different techniques designed to create the perception that people get special with the consumption of the Red Bull. The strategy led to Red Bull attaining a 67% share of the market in the US with projections showing that it could attain one billion cans sales in a year (Gurau 2008, p.4).
Coca-Cola promotional techniques for its 'Relentless' energy drink bear some similarities with that of Red Bull. One such promotional strategy was to offer sponsorship for various athletic teams. One such example is where the company teamed up to create a 'Relentless Suzuki' with the Motorcross Team Rob Hooper's Suzuki. The team consisted of people like Law, Lewis, and Jamie who participated in different promotional marketing events in the MX2 events in 2006. Other teams Relentless teamed with a promotional activity included a motorcycle race in North Ireland, which later came to be known as the Relentless Suzuki team. Subsequent years saw Coca-Cola's relentless campaign sponsor other teams, which included the Formula Palmer Audi and the 2007 Reading and Leeds festival. In all the campaigns, the core message being communicated included uniquely identifying with the energy drink, which was viewed as the source of energy that enabled outstanding performance. In addition, the brand was communicated to large audiences. Other additional sponsorship programs included the 2009 Kerrang Tour and the Board Master festival.
A critical analysis of the promotional activities adopted by both companies indicates that Red Bull relied on inexpensive promotional campaigns compared with Coca-Cola had expensive promotional campaigns for its energy drinks in the market. The promotional strategies seem to be similar using similar platforms, but different cost implications on the methods used to affect the promotions.
The 4PS
The theoretical framework provides the conceptualization of the ideals upon which the promotional strategies adopted by both Coca-Cola and Red Bull to place their products and position them in the market are based. Among the
Theoretical models play a significant role because they are the underlying concepts both Red Bull and Coca-Cola's 'Relentless' energy drinks employed in making an entry and positioning the energy drinks in the global market to gain a competitive advantage over rivals. In particular, the current research looks at the promotional aspects Coca-Cola and Red Bull employ in penetrating and positioning the energy drinks' products in the market. Among the theoretical models include the 4 Ps which include product, place, promotion, and price as underlying the promotional campaigns of communicating strong and powerful messages directed at the consumer.
Ideally, the 4 Ps include the product, which is critical as it is the point of focus in the sales campaigns. The key elements that uniquely distinguish a product include its external aesthetical values and the perceived value the customer is likely to get from the product. Typical aesthetical characteristics include the packaging which contributes to influencing customer perceptions about the product, consumer behavior, brand loyalty developed in the mind of the customer, assistance, and the guarantee that the product provides the perceived value. While this research dwells on the promotional aspects of different energy drinks, other elements to consider include pricing.
Pricing
Pricing is critical because it is the basis for driving product sales based on the income level of the target market. In addition to that, pricing has to be done with care because the low price might create a perception in the mind of the customer that the product is of low quality. On other hand, high prices might be out of reach of the income level of the customers and have the potential of locking out some customers. It is critical to follow pricing strategies based on a number of other factors. Such pricing variables include the cost-plus, competitive, value-based, skimming, loss leader, discounts, and psychological implication (Eagle & Kitchen 200, p.11). Cost-plus pricing is an element based on fixed and variable costs while competitive pricing is based on a comparison of the pricing strategies of competitors and their product prices. Psychological implications are based on the perceptions a customer develops on a price that looks much better, for example when comparing $ 5.9 and $ 6.0.
Place
Another concept integrated into the promotional campaigns by both companies for both Red Bull and relentless have adapted to a significant extent include the place. Place implies the distribution channels either of the companies are using to reach the target market the supply lines can either be direct or indirect. Direct sales target the consumer while indirect sales are attained through a vendor. Direct sales have the advantage of direct contact with the customer. The selling strategy adapted should factor in the need to provide wide market coverage. Wide market coverage in this case is attained through intensive distributions in a variety of different places, or through selective or reclusive distributions of the energy drinks.
Promotion
The next element in the promotional campaign is the concept of promotion. Promotion is the advertising and selling part of a campaign. Promotion, which in this case is the core component in the study, can be made effective when the other elements of price, place, and product have been appropriately integrated. It is critical that the messages communicated in the promotional campaigns to the target customer should be clear for the target audience to influence their attitude toward the product, reflect the marketing image of the product, and shape the audience's opinion to influence their purchasing decisions. Typical examples of channels used to communicate messages include radio, TV, word of mouth, and the internet. While the core traditional elements in the promotions also factor the supporting elements of the product, price, and place, it is important to factor the component of communication in a cross cultural environment because the energy drinks are sold in markets with different cultural sensitivities.
According to Grosse (2000. p.329), the rationale for identifying the impeding factors to promotional success that might be inherent in marketing teams from different ethnic backgrounds reinforce the need to establish the strategic role of communication in multicultural backgrounds. Negating elements with adverse impacts include distrust, weaknesses in cultural sensitivity of the marketing team, factors related to culture shock, context communication that is ineffective, isolation that might result to socio-cultural disorientation, use of different languages to communicate, and task execution failures. Hill (2004, p.7), and Moseley (2009, p. 5) Discuses on the low and high context of communicatithe on, language of time, language of time, confidential communication, and speaking gap, transparency, and trust. The latter strongly correlates to optimal performance, enabling leadership effectiveness in cultural sensitivity, with the ability to motivate teams to optimize and draw ideas on multicultural mix, enhance communication, and develop strong cultural sensitivity. Messages communicated to different people with different cultural backgrounds should integrate the element of cultural sensitivity to effectively communicate the right idea to the right target market without creating negative perceptions about a product.
Segmentation
Both Coca-Cola and Red Bull use market segmentation Market segments with heterogeneous motivations having similar values, behaviours, and market needs aim to optimize profits and increase their market share. Coca-Cola and Red Bull have each invested extensively in identifying market characteristics with the underlying ethnic multicultural backgrounds in segmenting the market to create and provide the appropriate energy drinks appropriate for each market. Examples include different promotional strategies employed in Europe and other Western nations and the Middle Eastern countries. Each of the regions have different cultural values and perceptions and the companies conduct market survey to identify and determine the cultural nature of the markets before they make an entry into the market. Among the issues considered include religion, acculturation which is a complex representation of consumer behaviour, gender issues, language usage, education levels, and product usage.
Sales analysis
Studies show that Red Bull and Coca-Cola have adopted strategies aimed at increasing sales volumes in the market with Red Bull having a commodity market share of 70% in the UK market. On the other hand, Relentless has registered sales increases since it was launched in 2006 into the market, with sales having grown by 72 million pounds, showing a steady increase in the sales volumes. A typical example is the position occupied by Red Bull among the top ten brands in the sales volumes, as shown in the following table. Statistics indicate that Red Bull occupies the second position in sales in the change of sales where it registered 217.4 million pounds with a 7.8 positive change in sales in 2012. On the other hand, Relentless registered a 12.7 % change in 2012.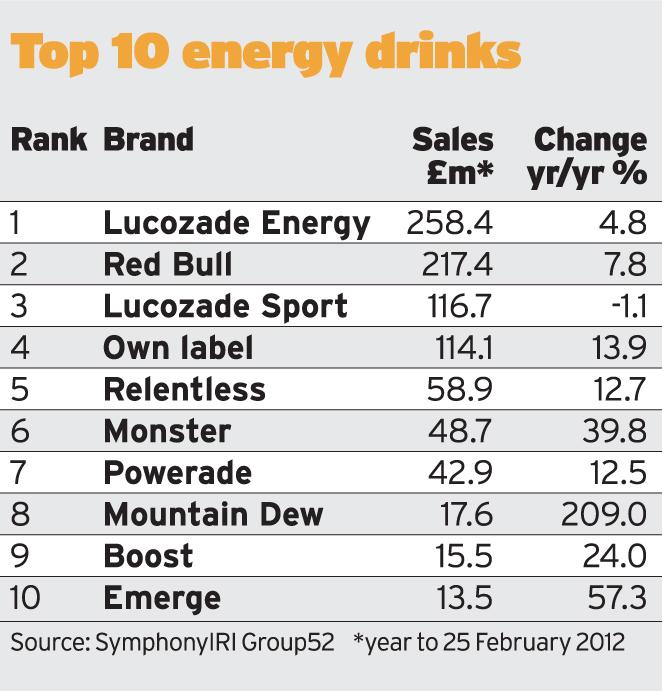 The market share of the energy drinks varies between different markets. A typical example is the market share dominated by Red Bull in the US with only 47% of the market share occupied by the energy drink. Analytically it has been shown that the Red Bull's market share has been growing steadily at 40%. One of the contributing factors is that Red Bull was started and launched in 2006, including distributing some of its brands into the Middle East market, a fact identified to boost its sales in the global market.
Website Statistic, Social Media
One of the strategies both companies use to provide people with information about their products is through online advertising. While the statistical data is difficult to access on the sales volumes and the impact promotional activities have on either energy products, it has been shown that Red Bull and Coca-Cola have an overwhelming presence on the internet and on social media platforms which is one of the platforms as it enables both brands to "achieve competitive advantage and, thereby, superior financial performance" where "firms should acquire, develop, nurture, and leverage an effectiveness-enhancing portfolio of brands" (Fill 2009, p.3). Statistical evidence shows that the social sites such as Facebook occupy a significant portion of the world market in terms of usage and access to products and services. That indicates the significance of customer engagement and the impact that has on the marketing of products and services on social media based on strong customer engagement strategies. That said, estimates indicate a significant share of access on a daily basis to constitute 2.5 billion people on the daily basis with a typical example of a visit that was made to the sites constituting 2.5 million visitors in 2009 alone (Ofcom Office of Communications 2008, p.5).
Specialist Market Research Companies
Findings indicate that Coca-Cola and Red Bull use specialized product promotional companies with Coca-Cola dominating the market using its own marketing and communications division to create promotional materials and messages (Annual Report 2008).
Effect of the 4PS
In theory and practise, the price, promotion, product, and place are critical components firms use when placing their products in the market to ensure they remain competitive against rivals and any new entrants into the market. In this case, the companies identify the most effective component or a combination of components to use the lowest cost targets while providing a competitive advantage for the product. Red Bull and Coca-Cola have embraced the 4Ps marketing concepts into their promotional strategies with the aim to strengthen market and product position in the market (Shannon 1996, P 1).
Pricing
Studies indicate variations in pricing of Relentless and Red Bull energy dinks depending on the market characteristics such between individual consumers willing to purchase a single can (Shannon 1996, p 2).
Product
The product is typically the critical component that both Red Bull ad Coca-Cola attempt to promote by applying different promotional techniques
Promotion
Promotions are clearly shown in the tables in the appendix.
Place
According to the above studies, Red Bull showed a radical departure from the use of traditional marketing mix strategies and adopted promotional campaigns for its energy drinks using sporting events. However, it is critical to note that the traditional promotional activities provided the basis for Coca-Cola's
Image, Cost, Sales, Profit
Each of the products has had an image developed based on the promotional campaigns that have been used to communicate strong messages to the market.
Methods of Marketing Communication (Targeting)
According to findings from the group interviews, both Coca-Cola and Red Bull attempt to reach the customers by investing heavily in advertising using different platforms with different implications. Sports marketing, TV/Cinema, and Radio occupy a 16% and 15% market share respectively. From the analysis consisting of the bar and pie charts, the differences in terms of the impact due to the marketing strategies are each shown based on the responses from the interviewees. Typically, a classification of the impact associated with the promotional strategies shows that Coca-Cola's promotional strategies for the Relentless when compared with similar promotional strategies used by Red Bull shows close by significant differences in the impact associated with each energy drink. Exhibitions and promotions occupy a total of 45% of the total impact on the customers for Relentless while that for Red Bull only occupies 42%, showing Coca-Cola's Relentless leads in the impact due to the promotional strategies by 3% that of Red Bull. On the other hand, Coca-Cola has invested in creating conversations that occupies a 5% impact with Red Bull occupying a 4% impact on the people who were interviewed. That gives a general view, that Coca-Cola's Relentless takes a lead in the market based on the differences in the impact due to the promotional strategies used by the company when compared with red Bull.
In this case, both companies try to invest a lot in promoting their products through sports, which takes a significant share of the market compared with other strategies. At the lower end, advertising using Sport Marketing and TV/Cinema and sales promotions which includes competitions and loyalty incentives occupy a 21% of the impact on the market for Relentless and 20% for Red bull. In each case, both companies use different approaches but the impact caused by Coca-Cola appears to be stronger than that by Red Bull. In this case, it crystalizes the fact that Relentless has a promotional strategy with appropriate elements that drive Coca-Cola's Relentless in the market to a stronger position when compared with that used by Red Bull. The critical elements which include sales promotions as mentioned above, and public relations appear in the results to influence further the position held by Coca-Cola compared with that by Red Bull. That is despite the fact that both companies have invested in the events promotional strategies. In addition to that, both companies have invested in sponsorship programs with a similar 6% impact on the market. Each of the promotional strategies comes with a specific impact on the market in terms of product position in the market based on the corresponding impact on the market. On the other hand, personal selling which includes elements such as experiential marketing and exhibitions occupy a 23% for Red Bull and 25% for Relentless, showing a lead in the impact the promotional strategy has on the product position in the market.
Positioning
Branding and messaging by Coca-Cola and its rival Red Bull generally approach the element of branding and messaging by first analyzing the market to competitive formulate product positioning strategies to gain a strong market position.
Theoretical Framework
In theory and practice, communication is a key component for conveying messages and meaning to a given audience (Adler, Rosenfeld & Towne 1996, p.12). In this case, companies tailor specific messages with the aim of influencing a target audience to behave in a certain way and develop a certain attitude toward a service or a product. To effectively communicate, a message is sent from a given source to a destination through a communication channel after the message has been encoded (Becker & Roberts 1992, p.23). After the message has arrived at its intended destination, a receiver will decode the message to reconstruct the original meaning intended to elicit some form of action (Becker & Roberts 1992, p1; Shannon 1948, p. 23). That means, it is critical when producing a message and when conveying the message to the audience. Different organizations use different models of communication to convey messages to the intended audience (Cappella 1991, p.12). One such is the haven model. The theoretical framework of the haven communication model is shown in figure 1.


The haven communication model
Under the haven model, communication provides organizations with the ability to establish a strong relationship with its customers, learn about the customers, and learn about themselves (Wong & McKeen 1992, p.12; McKeen & Wong 1999, p.4; Bittner 1996, p.56). The underlying characteristics of the model include embodiment, curiosity, self-responsibility, and relationship (McKeen & Wong 1999, p.2). In this case, the haven model of communication describes what goes on in the mind of people when people are trying to communicate (Berger & Chaffee 1988, p.12). Typically, perception, as shown in one of the circle in the model is descriptive of the sensory activities that take place through the senses in the form of taste, sound, sight, smell, and touch (De Vito 1994, p.45; Wong & McKeen 1992, p.4). In context, passing information within the mind in the form of raw data is later processed to provide appropriate interpretation to convey meaning which stimulates body feelings.
Feelings can be positive or repulsive depending on the attitude and the perceptions developed in the mind of the customer (De Vito 2002, p.4). In this case, organizations tailor messages with intrinsic meaning, which when interpreted conveys a particular meaning about a product to the target audience (De Vito 2002, p.5). As a whole, the impact of the messages can be further elicited by organizations that conduct behavioral constructs, attitude change, creating awareness, and brand building and brand positioning (Burgoon, Hunsaker & Dawson 1994, p.67). In this case, firms tailor advertising messages to convey the right meaning to the target audience to influence attitude change and meaning. Here, the cognition is influenced in people's perceptions, and the affective component is influenced in the emotional attachments people develop toward a specific object, which they may like or dislike (De Vito 2002, p.5). In this case, a message is intended to cause emotional and rational appeal. Specific to Red Bull and Coca-Cola, messages are communicated based on competitive advertising which draws on brand image and respective advertising strategies (De Vito 2002, p.41).
Implications of the haven Model
In context, Red Bull and Coca-Cola have tailored their messages depending on what the messages is designed to fulfill. It is critical for any of the organizations to be clear about what they intend to communicate when conducting the advertising campaigns (De Vito 2002, p.11). The case for the energy drinks is what it portrays to the consumers of the messages and the energy drinks (Cappella 1991, p.12). Intention describes what the message is intended to do, will do, wants to do, and won't do in this communication model (Wong & McKeen 1992, p.10). The mode gradually leads one to action. Action describes what course of action to take since actions are self-responsible and sensitively affect others in the surrounding environment. According to the model, action results from the meaning in the messages communicated to the target audience (Cappella 1991, p.12). There are different models of communication, but the rationale for taking the current model is because it clearly details and shows the impact each element has on an individual and the resulting response in the business world. It clearly touches on parties, the consumer and the firm producing the product.
Methodology
Introduction
This project used both secondary and primary research methods to collect data to answer the research questions. The secondary research method consisted of conducting literature review for both Red Bull and Coca-Cola's promotional campaigns on branding, messaging, and positioning Red Bull and Coca-Cola's 'Relentless' energy drinks. That is in addition to collecting data and the approach used by each of the companies to position the energy drinks based on website statistic, gathering information from social Media, information from specialist market research companies, and critical analysis of the 4Ps. In addition, the research considers product images, product cost, sales volumes, profits accruing, and the method of marketing communication (Targeting). In addition to that, the research will undertake to examine the advertising methods which include sport marketing, the use of TV/Cinema channels, and the sales attained. Here, promotion includes identifying competitions and the use of Loyalty incentives. In the public domain the approaches used to enhancing public relations which includes undertaking events such as sponsorship programs for sports-clothes. That is in addition to establishing relationships, and personal selling executed in the context of experiential marketing. In this case, the use of exhibitions plays a critical role in the marketing strategies adopted by both firms. Another method is used is direct marketing which includes creating conversation, product packaging, design, sampling, and product pricing strategies. That is in addition to examining the digital marketing method which includes examining company websites, the use of social media (Facebook, Twitter, and YouTube), the use and causes and Charity, and the use of responsible marketing which includes positioning, and branding and messaging.
Methodology Design
Methodology Design
The purpose of the research is to discover promotional techniques both Red Bull and Coca-Cola use to position their energy drinks products on the global market. Towards achieving that goal, the research design will include both secondary and primary data collection methods. The overall design will consist of a methodology that consists of identifying and requesting time to conduct group interviews aimed at a specific target audience, which consists of people from different backgrounds who exposed to the Red Bull and 'Relentless' energy drinks, their perceptions about the drinks. Both secondary and primary research methods will be used in this study.
Secondary Research
The secondary research design integrates both qualitative and quantitative techniques to draw on the benefits associated with each technique. The overall plan consists of using data gathering tools including interviews, questionnaires, surveys, observations, and document analysis from secondary sources of data (Odendahl & Shaw, 2002, p.4).The effectiveness of these approach in increasing sales volumes of the organisations' products (Red bull and Coca-Cola) is evaluated in the context of the existing body of knowledge on effectiveness of various promotional techniques. Group interviews were used to collect data from sales managers from both companies in different outlets for each company's cited products above. The group interviews were in-depth interviews provided in-depth information from the respondents. In-depth interviews had the advantage of a one-on-one first hand acquisition of information from the respondent (Ehmke, Fulton & Lusk n.d, p.2).
Primary Research
The primary research method will consist of interview questions focused on answering the research questions aligned to the research objectives of identifying the promotional techniques both companies use to position their products in the market. Data will be collected from areas that include market segmentation, how combinations of the 4Ps are used to realise effective marketing strategy, and the marketing communication strategies deployed by each of the companies. The methods reflected in the interview questions include advertising i.e. Sport Marketing and TV/Cinema (Ehmke, Fulton & Lusk n.d, p.2). They also include sales promotion such as loyalty and incentives besides public relations such as events, sponsorships, sports-clothes, relationships, and personal selling. Pricing strategies are also incorporated together with digital marketing techniques, which include company websites, social media such as Facebook, twitter and YouTube. To back up the information garnered from the interview questions, an analysis of the sales of Red bull and Coca-Cola is conducted.
Investigating Procedure
The procedure consisted of informing and preparing the target group of the group interviews and clarifies any arising issues before the interview data. In gathering the data required to inform the study, group interviews were used to interview each of the groups for each of the two companies, Coca-Cola and Red Bull. The procedure included preparing the interviewees, preparing sufficient copies of questionnaires to administer, preparing the interview venue, getting seated and asking the right questions and recording the responses, and thanking the interviewees for taking their time to allow the researcher collect information from them.
Data Analysis
This research project was conducted among 7 people: 4 males and 3 females. All of them interviewees are students at university. Due to table 1, all of them are between 21 and 25. In addition, all of them are single.
After analysing the findings, the results were collated and illustrated below. In addition, some figures will be described and also examined. There are some main findings from the survey that will be very clearly indicated.
Objective 2: Marketing Communication
Please rank (from Good 1, Fair 2 to Poor 3) your perceptions about the each of the following marketing method that I am going to show you here.
Description/Company
Red Bull
Coca-Cola(Relentless)
Target Marketing Communication
Rank your perceptions about the marketing communication each company uses.
1
2
3
1
2
3
Advertising
Sports marketing
7
3
4
TV/Cinema
2
5
4
3
Radio
1
6
1
1
6
1
Magazines
4
3
1
3
3
Sales promotions
Events
6
1
5
2
Relationships
5
2
2
2
3
Sports clothes
7
1
5
1
Sponsorships
6
1
4
1
2
Promotions
3
2
2
5
1
1
Personal selling
Exhibitions
5
1
1
2
3
2
Experiential marketing
6
1
1
4
2
Direct marketing
Creating Conversations
7
1
4
2
Sampling
2
4
1
4
1
2
Pricing strategies
1
3
3
5
2
Packaging design
5
2
4
3
Digital Marketing
Company websites
5
1
1
4
1
2
Social media
6
1
3
1
3
Causes and charity
3
3
1
2
2
3
Responsible marketing
2
2
3
1
2
4
Table 2. The numbers are number of person that ranked each Red Bull and Relenteless Target Marketing Communication.
The data obtained from the above study shows a significant variation in the approaches used by each of the firms in promoting their energy drinks in the market. The findings show that both organizations use different promotional strategies which cause different impacts on the market. A comparative study shows that sports marketing impact occupy 9% share for Red Bull and 22% for 'Relentless', which shows that Coca-Cola has a significant impact due to sports compared with Red Bull. Other approaches that vary for both firms with significant differences in the impact on the market share include sports clothes which occupy a 2% share compared with Coca-Cola's relentless, which occupies 10% share in advertising. The implications due to the use of clothes are propagating a strong 'Relentless' image on the target market compared with Red Bull. The pricing strategies for Red Bull have a 5% impact on the market compared with that used by 'Relentless' that has a 8% impact on the market. That is in addition to the differences due to creating conversations, sampling, and promotions that have a stronger impact on the market for 'Relentless' compared with Red Bull. Figure 10 below provides a comparative summary of the differences in the promotional strategies used by both firms.
An analysis of the findings has been tabulated below.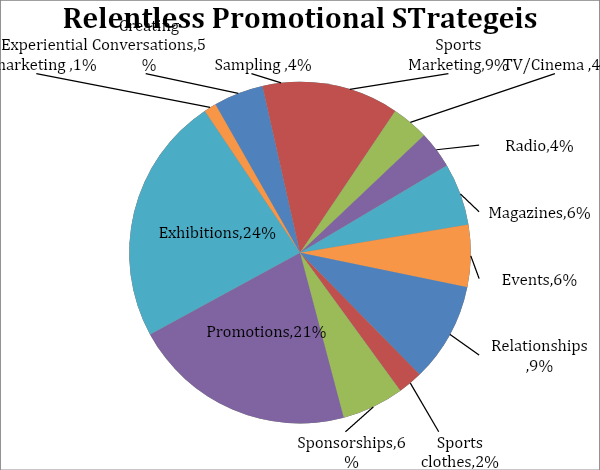 For Relentless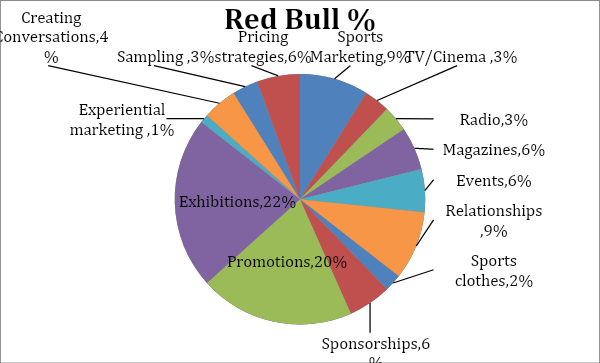 Red Bull VS Relentless
| | | |
| --- | --- | --- |
| Promotional Strategies | Red Bull % | Coca-Cola 'Relentless' % |
| Sports Marketing | 9 | 22 |
| TV/Cinema | 3 | 3 |
| Radio | 3 | 4 |
| Magazines | 6 | 6 |
| Events | 6 | 6 |
| Relationships | 9 | 9 |
| Sports clothes | 2 | 10 |
| Sponsorships | 6 | 6 |
| Promotions | 20 | 21 |
| Exhibitions | 22 | 24 |
| Experiential marketing | 1 | 1 |
| Creating Conversations | 4 | 7 |
| Sampling | 3 | 8 |
| Pricing strategies | 5 | 8 |
Table 3. summary Findings on promotional techniques.
According to the results shown on figure 1 above,
Comparison Analysis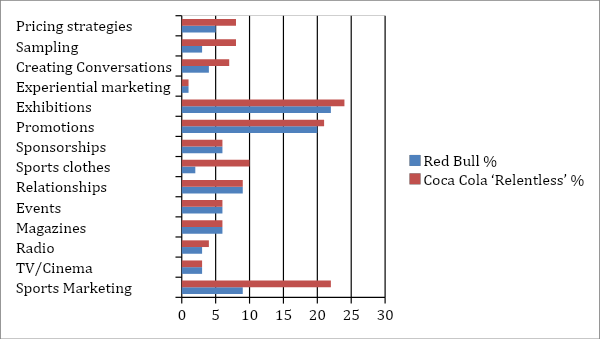 First of all, as it can be seen from figure…
Problems: likely problems, limitations, and methods of resolution
The research methods used to collect data have their advantages and disadvantages (Wilson 2010, p.56: Bryman & Bell 2007, p.31). From one end, this research garners data using secondary means of data collection. This introduces a major problem articulated to the reliability of the data in terms of the data's ability to reflect an up-to-date situation of the companies under scrutiny. However, this problem is mitigated by deploying primary means of data collection to ensure that up-to-date information is acquired. For this purpose, direct interviews are used to collect the primary data. In this case, the benefits of using group interviews for collecting includes spending less time in conducting an interview, making it a less costly approach of collecting data. In addition, it is possible to understand and clarify, while it being possible to compare the answers provided on the sport and any point that is not clear can be made clear on the spot. While conducting the interviews using direct methods, it is possible for problems associated with direct interviews to be introduced. One of the major challenges was the willingness of the interviewee to cooperate with the interviewer. Since the major problems caused by lack of cooperation in many interviews are related to the perception that the interviewer consumes the interviewees' time meant to carry out organisational work (Wilson 2010, p.91), conducting research as per prior arrangements with the interviewees helps to mitigate the problem.
The limitations include the level of openness in providing organizational information that is feared might be used as a tool to enhance competition from their rivals in the market. However, that was countered by introducing confidentiality for and stating categorically and in precise and clear terms the purpose for the study.
Project Plan
In any project, time is required to prepare for the interviews and or for arranging on how the data will be analysed among other activities. This research will be completed within three months. The table below shows an exclusive plan for all the activities of the research.
Time schedule for the research
| | | | | |
| --- | --- | --- | --- | --- |
| Task | Activity | Start date | End date | Time remaining |
| Task 1 | making call for interview | 1/12/2012 | 5/12/2012 | 5 |
| Task 2 | Development interview questions | 6/12/2012 | 19/12/2012 | 14 |
| Task 3 | Addressing interviewees | 4/01/2013 | 15/01/2013 | 12 |
| Task 4 | Analysis of interview responses | 16/01/2013 | 3/02/2013 | 18 |
| Task 5 | Report compilation | 5/02/2013 | 17/02/2013 | 13 |
| Task 6 | Linking the results of interview responses and the literature review results | 23/02/2013 | 27/02/2013 | 5 |
| Task 7 | Derivation of deductions | 28/02/2013 | 1/03/2013 | 4 |
Table 4. Schedule for conducting interviews and carrying out the research.
Discusion of Results
Results from the study indicate that the approach Coca-Cola uses to launch and position their energy drink in the market was far much less costly compared with that used by Red Bull. However, it is clear from the literature on the promotional strategies used by both companies as having a lot of similarities. That is because, the companies, Coca-Cola and Red Bull focus on investing in sports promotions to promote their energy drinks in the market. However, the difference comes in based on the approach each of the companies use to promote their products using sports as a tool to communicate brand messages and create strong brand images. In this case, it is clear from the competitive approaches the companies use to promote their energy drinks in the market to be driven by the use of different promotional techniques despite the fact that they use sports to promote their products in the market today. On the other hand, both companies invest extensively in the use of social media to communicate their promotional messages to the target market.
In this case both companies strive to optimize the core elements defined in the use of social media which include making customers feeling valued, making consistent messages creating trust in the energy drinks, showing efficiency, control and relevance, which are the core characteristic elements that are used to win people to being engaged on social media. In addition to that, Red Bull and Coca-Cola use promotional strategies of print media which are red frequently and brought to the people to the products. On the other hand, Red Bull distinguishes itself from Coca-Cola by using promotional strategies in sports by using extreme sports. On the other hand, Coca-Cola has been consistent with promoting world Olympic Games, distinguishing it from the use of extreme sports that are costly and dangerous. In addition to that, the companies the method of establishing relationships with the customer, embrace personal selling and experiential marketing. In this case, Red Bull uses exhibitions to deliver product messages to the customers, while embracing direct marketing by talking with the people, packaging products to creating particular perceptions, using product design that communicates messages to the consumer, sampling energy drink products for specific market segments, and price the products competitively. In addition to that, digital marketing are used as a promotional strategy to communicate brand massages to influence consumer behavior.
Discussion
Introduction
The discussion provides an in-depth analysis in answer of the objectives. In context, the objectives includes comparing the promotional techniques both Red Bull and Coca-Cola use to win the global market shares for their energy drinks, and apply the information to explain the successful positioning the firms use to beat competition in the energy drinks market.
Main discussion
According to the objective of the study, to conduct an analysis of the comparative promotional methods used by both companies, the results show a significant difference in the areas of concentration Red Bull and Coca-Cola companies use to promote their products. The following section is a discussion of the findings from the research conducted to answer the research questions with the aim to discover which of the two companies, Red Bull and Coca-Cola, provides the best promotional approach for their the energy drinks as shown in table. It is clear that a number of items or techniques used in the study are similar with similar implications. Similarities are in the use of TV/Cinema, events, magazines, relationships, sponsorships, and experiential marketing. In this case, both firms use similar strategies with varying techniques. A typical example is the aggressive nature adopted by Coca-Cola, while Red Bull has adopted severe techniques to promote their products. Differences are in the impact caused by other promotional strategies with Coca-Cola leading in the use of sports marketing, radio, Sports clothes, exhibitions, creating conversations, and the pricing strategies when compared with Red Bull. Each company integrates to a certain extent the promotional strategies unique to each firm to competitively position their products in the market.
Conclusions
This paper is a proposal that seeks to comparatively analyse the promotion techniques that are deployed by Red Bull and Coca-Cola Company to promote their energy drinks into the market. Many organisations consider introducing new products as ample mechanisms of improving the competitiveness of the organisations. However, drawing from the literature review, this is not always the case. While Coca-Cola Company has introduced many energy drinks products to meet the needs of its customers, Red Bull on the other hand has managed to secure an ample share of the energy drinks' market through only one product (Red bull). One of the critical similarities is that the companies promote sporting activities for instance Olympics for the case of Coca-Cola and street skateboarding, ski and formula 1 for the case of Red Bull, as some of the strategies for displaying their products (Red bull and Coca-Cola) to the entire world. In the paper, a research is proposed to comparatively analyse the promotional strategies for Red bull and Coca-Cola coupled with effectiveness of each of the strategies. The main aim was to to recommend a strong promotion strategic idea to Coca-Cola's Relentless to be a good competitor in the market, as it is currently far away from Red Bull's strategies. In this case, recommendations based on the findings on the promotional strategies of either company indicate that Coca-Cola's approach is better off than that used by Red Bulls.
Recommendations
Based on the research findings, recommendations for company, industry, and academic disciplines emerged. Both firms, Coca-Cola and Red Bull can improve their presence in the market by using sponsorship programs that integrate new ideas that reflect environmental conservation as part of co-operate social responsibility programs which is lacking in the current promotional strategies for both companies. Red Bull should promote awareness on their presence on social media to create one-on-one interactive awareness to establish a stronger position in the global market. Coca-Cola should integrate into its sports promotional strategy customer centric techniques by providing branded promotional gifts, causes of charity, emphasize on product giveaways, employ convenience in end-cap marketing, and provide customer referral programs to further communicate the idea of an energy drink to a wider market. Red Bull should adopt personal selling, sales promotions, design sports promotional messages that improve on public relations, and integrate the push and pull promotional techniques. For the energy drinks industry in general, the political, economic, and legal environment, consumer health, cultural, and societal factors should play a key role play when firms conceptualize formulating industry wide promotional strategies. Other Persuasive communication techniques that is specific and suited to the specific environment and industry. There is a need for academicians to conceptualize how to integrate the five forces that shape strategy which include rivals, customers, substitute energy drinks, suppliers, and new entrants to give shape to the sports promotional strategies used by both firms, Red Bull and Coca-Cola.
References
Adler, R B, Rosenfeld, L B & Towne, N 1996, Interplay: The Process of Interpersonal Communication. New York; Harcourt Brace.
Anbari, FT, Khilkhanova, EV, Romanova, M V & Umpleby S A 2004, Managing Cultural Differences in International Projects, Web.
Annual Report, 2008, Coca-Cola CCA A AMATIL Limited.
Becker, S L & Roberts, C L 1992, Discovering Mass Communication. HarperCollins.
Berger, C R & Chaffee, S H 1988, On Bridging the Communication Gap. Human Communication Research, vol no.15.2 pp. 311-318.
Bittner, J R 1996, Mass Communication. Boston; Allyn and Bacon.
Bryman, A & Bell, E 2007, Business Research Methods, OUP, New York, NY.
Burgoon, M, Hunsaker, F G & Dawson, E J 1994, Human Communication. Thousand Oaks, CA; Sage.
Cappella, J 1991, Book Reviews: Theories of Human Communication. Communication Theory. v1.2. May, 1991, p. 165-171.
Chong, E 2008, "Managerial competency appraisal: A cross-cultural study of American and East Asian managers", J. Bus. Res. Vol 61 no 3, pp.191-200.
De Vito, J A 1994, Human Communication: The Basic Course. New York; HarperCollins.
De Vito, JA 2002, Human Communication, The Basic Course, 9/E, Web.
Duncan, T R &Everett, S E 1993, Client perceptions of integrated marketing communication, Journal of Advertising, Research, vol 33, pp30–39.
Eagle, L & Kitchen, P 2000, IMC, brand communications, and corporate cultures. European Journal of Marketing, vol 34 no 5/6, pp.667–686.
Ehmke, C, Fulton, J & Lusk, J n.d, Marketing's Four P's: First Steps for New Entrepreneurs.
Freimer, M & Horsky, D 2008, 'Try It, You Will Like It: Does Consumer Learning Lead to Competitive Price Promotions?', Marketing Science, vol. 27, no. 5, pp. 796-810.
Fill, C 2009, Marketing communications: Interactivity, communities and content(5th ed.). London: Financial Times. Prentice Hall, London.
Finne,A & Grönroos, C 2009, Rethinking marketing communication: From integrated marketing communication to relationship communication. Journal of Marketing Communications vol 15 no 2-3, pp.179-195.
Gerhard, G 2004, 'The Powerful Sales Strategy behind Red Bull', Selling Power Magazine, vol. 1 no. 1, pp. 1-11.
Govoni, N A P 2004, Dictionary of marketing communications. Sage Publications. Thousand Oaks, Calif.
Gurau,C 2008, Integrated online marketing communication: implementation and management. Journal of Communication Management vol 12 no 2, pp. 169-184.
Hill, L 2004, "Working Paper: Interdisciplinary Cross-Cultural Communication Project" A Project of the Southern Institute for Education and Research Tulane University, Web.
Kumar, A 2011, 'Marketing Mix of Coca-Cola', Journal of International Marketing, vol.12 no.1, pp. 345-351.
Kurtz, D 2010, Contemporary Marketing, South-Western Cengage Learning, Mason, OH.
Louvet, C 2011, Red Bull: A Brand Built on Marketing, Web.
Malcolm, C 2012, Olympic Sponsorship: Must It Be So Healthy?, Web.
McCarthy, J 1999, Basic Marketing: A Managerial Approach, Irwin, Homewood, IL.
Narasimhan, C 1990, 'Managerial Perspectives on Trade and Consumer Promotions', Marketing Letters, vol. 1, no. 3, pp. 239-251.
Meredith, J R & Mantel, S J 2002, Project management. A managerial approach. Web.
Moseley, A 2009, Improving Cross-Cultural Communication Skills: Ask-Seek-Knock, Web.
Obasan, K & Soyebo, A 2012, 'Assessing the Effectiveness of Promotion as a Marketing Management Tool in the Nigerian Telecommunication Industry', Journal of Emerging Trends in Economics and Management Sciences, vol.3 no. 1, pp. 1-6.
Shannon, CEA 1948, Mathematical Theory of Communication. Bell System Technical Journal, vol. 27, pp. 379-423 and 623-656.
Shannon, R 1996, 'The New Promotions Mix: Proposed Paradigm, Process, and Application', Journal of Marketing Theory and Practice, vol. 4, no. 1, pp. 56-68.
Slater, S & Olson, E 2001, 'Marketing's Contribution to The Implementation of Business Strategy: An Empirical Analysis', Strategic Management Journal, vol. 22, no. 11, pp. 1055-1067.
Suen H, Cheung, S O, Mondejar, R 2007, "Managing ethical behavior in construction organization in Asia: How do the teaching of Confucianism, Taoism and Buddhism and Globalization influence ethics management?" Int. J. Project Manage. Vol 25 no 3, pp. 257-265.
Sylt, C 2012, Formula 1 – Business: Coca-Cola favors energy drinks brand for sponsorship, Web.
McKeen, J & Wong, BR 1999, "Therapy and Education", Association For Humanistic Psychology Perspective: 28–29.
Wong, B & McKeen, J 1992, The Haven Communication Model. Haven Institute. Web.
Wilson, J 2010, Essentials of Business Research: A Guide to doing your Research Project, Sage, Thousand Oaks, CA.
Zeng, S X, Tam, C M, Tong, T K L, & Sun, P M 2010, Creating synergy for cross-cultural teams in international R&D projects.
Focus Group Interview Transcript
I would like to start by welcoming all of you for helping me. As you already know this group will be about energy drinks and I want to find out how you respond to it. It is quite an interesting controversial topic so hopefully you will give some interesting insights as well. I am going to record you all so I can transcribe it later, don't worry only your initials shall be used to identify you in the transcription.
Feel free to give any opinion you have but take into consideration the others and allow them to have time to give their views and I want to hear you guys more than me.
Objective 1
Interviewees are all invited to participate in the interview but before anything there were two cups provided for each of the energy drinks (Red Bull and Relentless) without any name or sign on name. The two cups have energy drinks which are related to this project. One has Red Bull and the other one has 'Relentless' energy drinks.
Interviewer: Interviewer: Which drink do you prefer?
Sh: I prefer Red Bull.
T: I prefer Red Bull.
S: I don't see any differences.
M: I prefer Relenteless.
E: I don't see any differences.
D: I prefer Red Bull.
A: I prefer Relenteless.
Interviewer: What is the reason that you choose your choice?
Sh: Because of the taste.
T: Because of the taste.
S: I just don't see any differences between them.
M: Because It is more sparking.
E: I just cannot understand any variances.
D: Because of the taste.
A: Because of the taste.
Interviewer: Can you draw out the first thing that comes into your mind when you hear Red Bull and Relentless?
Sh: The wing. Red Bull has good taste and each messages communicated to me about the product are real.
T: The exams, it makes me awake and it reminds me the exams.
S: (Did not respond).
M: I usually drink energy drinks with vodka so, the first thing that come into my mind is partying.
E: I just don't mind what the brand is; I just drink that to make me awake.
D: Sports, I don't really like energy drinks but I like Red Bull because of the Image. Red Bull well designed and I just like the messages about the product
A: Relentless provides me with the energy I need when working. It is also cheaper.
Advertisement of both energy drinks are watched from YouTube
Interviewer: What is your opinion regarding the advertisements?
Sh: The message is that Red Bull energizes athletes to carry out dangerous and life threatening games, but Relentless is a healthful drink that provides people with the ability to excel in sports.
T: I perceive Relentless to be an energy drink that provides people with the energy to perform with excellence in sports without the risk of losing life, but Red Bull is provides athletes with the energy to adventure into very dangerous sports.
S: I think both Red Bull and Relentless provide energy for any person to achieve their goal in sports.
M: I feel for people who take the Red Bull energy drink. People get encouraged to do dangerous sporting activities. It is dangerous. On the other hand, Relentless is healthful because it is made from naturally occurring fruits.
E: Relentless illustrative of how a sportsman can succeed in their sports without the need to hurt themselves, while Red Bull shows how success in any form can be achieved by sportsmen however adventurous it is.
D: The messages seem to contrast between the two energy drinks, Red Bull showing that sportsmen can reach greater heights without hurting themselves while Relentless seems to communicate to the audience that any sports person is safe as long as they consume 'Relentless' energy drinks.
A: Both Relentless and Red Bull are trying to communicate how effective one becomes when competing in sports.
Interviewer: Are these effective or not? (Why)
Sh: Red Bull makes their messages very clear about the heights one can achieve if they use the energy drink in sports, but that provided by Relentless shows that one's health is ok and remains so in sports.
T: I believe that both ads were really good.
S: (Did not have any idea).
M: Red Bull uses a promotional strategy of rough games while Relentless focuses more on mild games.
E: The way that is chosen is sport and Red Bull has got huge sports background, The Red Bull's ad was more influential to me.
D: I believe that ads have got a significant role for the brand, The Red Bull's ads was great and really effective.
A: Coca-Cola and Red Bull are big and professional; to be honest both ads were great.
Interviewer: Would you be influenced by Word of Mouth when a relative or a friend recommends a drink to you?
Sh: Yes, especially when we want
T: Not really.
S: Yes.
M: Yes, especially when we drink the drink together with vodka or other alcohol drinks.
E: No, I just go for the cheaper one.
D: No, Red Bull is the best energy drink.
A: Yes, I listen to my friend's suggestion.
Interviewer: Would you stay with the same brand and drink due to loyalty brand? or you don't mind if you change the drink at any time?
Sh: I do like the Red Bull brand.
T: I like the brand that gives me the positive energy and I stay with Red Bull.
S: I just don't care.
M: I don't really mind.
E: I just go for the cheaper one and I change the brand ant time.
D: I drink Red Bull for years now.
A: Well, it really depends for energy drinks I strongly stay with Red Bull but in the other industry it depends on different factors.
Interviewer: how often do you take energy drinks?
Sh: once a week.
T: Weekly.
S: Twice a month.
M: Once a month.
E: Monthly.
D: Every day.
A: More than two times a week.