Business increases its presence in social networks fights for the audience's attention in various ways. Promotion on the Internet is no longer just a fashion trend but a necessity for large and small companies. Too many brands have come to Instagram in recent years, and the system's algorithms are constantly changing and improving (Day). In order to effectively promote their services and products on social networks, companies turn to advertise agencies. Hence, an online social media management agency is a reputable business to run from scratch.
An SMM agency is a studio that promotes different kinds of businesses or individuals on social networks. At the same time, the promotion should be pretty effective. The studio faces a wide range of tasks: creating content (text, video, photo), organizing various promotions, working with comments and subscribers, setting up advertising, and other activities (Day). As a rule, experienced SMM specialists who already serve several clients leave for this niche. It is imperative to study the work of another SMM agency from the inside. One can also follow competitors' projects on social networks. The step-by-step action plan may look like this:
Development of a competent business plan. It will not be possible to open such a business "accidentally" and spontaneously. One needs to develop a working strategy for their own website.
Registration of IP status. This can be done through a bank, saving a lot of time and immediately opening a checking account for an individual entrepreneur.
Formation of start-up capital. At the same time, it is necessary to take into account such points: remuneration of employees, office rent, purchase of equipment, and others (Day).
Creating a web page in social networks. An SMM agency must present its skills competently to attract clients.
Search for employees. Each of these problems is solved in different ways: someone hires people from third-party sites, while many give preferences to their friends or acquaintances. If the agency's founders are not engaged in management, a project manager will be required. We also need a marketer and a targetologist in order to launch promotion campaigns.
It will be necessary to purchase equipment. At the initial stage, there are at least a few inexpensive options: whether one will work according to a universal scheme or find a narrower niche (clothing, furniture, beauty products, etc.).
Advertising. In fact, SMM specialists know a lot about advertising, so it will not be difficult for them to promote themselves. SMM captures more and more areas of activity. Accordingly, we need to take our place in this niche in time.
Since it is an online business, there is no need to meet with all employees in person. The best option now is to conduct business meetings and job interviews via Zoom or other platforms. At the initial stage, a team of experienced SMM workers run their first clients for a nominal fee and prove their competence. The result is a successful ready-made case and further work with the client for a higher payment.
In conclusion, an online SMM agency is an efficient business that can be profitable because social media is the primary source for promotion. The suggested plan is supposed to work with minimal capital because the specialists need to advertise themselves first and then invest money in more advanced equipment. In general, the major step of the business launch is to gather a crew of professionals.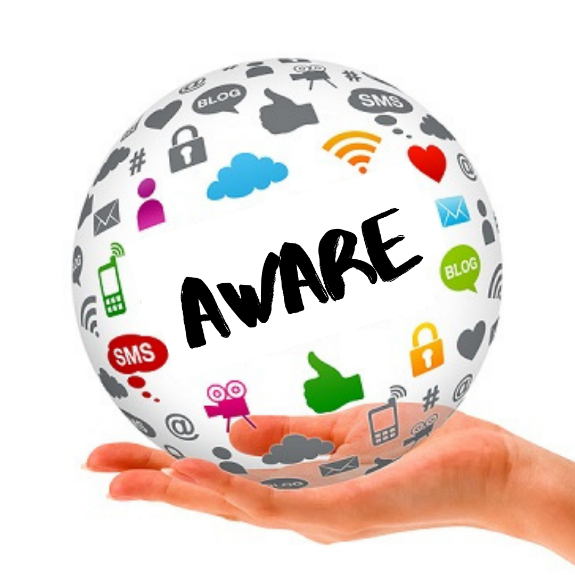 The chosen name for the agency is "AWARE" which presumes that the promotion campaigns inform people of different businesses or individuals. There are numerous pictures on the watermarks which stand for the major concept of the agency – internet advertising. This watermark will be used on the agency's website and its social media profiles to gain recognition.
Products and Services of the Agency
Communication (advertising and branding) services.
Professional and blogging services.
Social Media Management Services.
Consultations and consulting services on social media marketing.
Other services related to social media marketing.
Goal, Mission and Vision Statement
SMM agency "AWARE" aims to standardize social media management services acceptable not only within the United States, but also in other countries. Our vision is to expand the importance of SMM services and understanding of high quality brand promotion. Our mission is to provide client-oriented marketing services to individuals and enterprises that would enhance they brand's reputation and assist in selling products and services.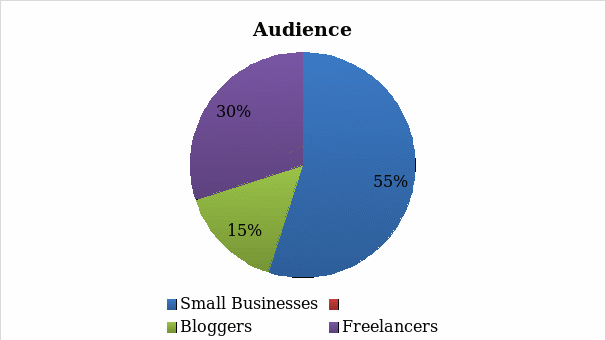 At the initial stage, the online SMM agency "AWARE" will primarily work with small businesses from all over the state. Small enterprises can range from clothing boutiques to private IT companies. These people are typically 20-30 years old who have just obtained a degree and decide what business they want to launch and hence need promotion. The second category of the audience is bloggers who promote their lifestyle, product, or personal brand. These individuals resort to the SMM agencies to gain followers and their feedback. Finally, freelancers aim to sell their service to their audience as well as create a personal brand. In general, these three segments would be our first clients, and later, after gaining popularity, it is possible to collaborate with big companies.
SWOT Analysis
| | |
| --- | --- |
| Strengths | Weaknesses |
| Each specialist has ready-made cases with clients from different niches | The presence of a large number of competitors, but few people pack the service in this way |
| No investments required to start | At first there may be difficulties with finding clients |
| One can work from anywhere in the world | |
| One devotes as much time to work as you want – the main thing is to do everything efficiently and on time | |
| Each member of the team invests and tries to develop the agency, because their salary depends on it | |
| | |
| --- | --- |
| Opportunities | Threats |
| Large number of newly opened businesses | Large number of competitors |
| New social media management tools | Economic downturn which affects purchasing/spending power |
| Different clients from all over the world | Local competitors with the same business model |
Marketing, Budget, and Pricing Strategy
Here is the list of marketing strategies our agency will stick to:
Introduce our company by sending an introductory letter to key stakeholders.
Advertise our business in topical business magazines and newspapers.
Attend international and local exhibitions, meetings, business fairs, and other events.
Create different packages for different categories of customers with various budget plans.
Use social media to promote our business.
Used word-of-mouth marketing from loyal customers.
The initial budget is $5,000 considering that all the personnel has enough experience and equipment to assist first clients. Launching a website will cost $500, while launching promotion campaign will cost $1,000. The license and permit will cost approximately $2,000 and business incorporating fees – $750.The rest of the budget will be kept for additional purposes. Our pricing strategy presumes that we will keep the prices below average at the initial stage.
Work Cited
Day, Charlie. "How to Start a Social Media Marketing Agency: Step by Step". Agorapulse. 2022. Web.