Introduction
Globalization has created an opportunity for corporations to enter foreign markets and this has driven multinational companies to exist in many countries in order to tap a significant market share there by increasing their revenue. Besides, the increasing number of firms dealing in similar product lines implies that in order to reach the business objectives, companies should take into account several considerations or fundamental procedures of successful business strategies by making and implementing an efficient marketing plan. Providing new services in a new market involves several factors that affect the business functions. With globalization, these factors have grown in both number and complexity in today's business environment (Mahidhar et al, 2009).
Pringles is a brand of potato and wheat based snacks manufactured by Procter and Gamble (P&G). In Oct 2010, P&G will be celebrating its 173rd anniversary, this means 173 years of making our everyday lives a little better through its various brands. The company has more than 50 leadership brands including innovative new products that comprised five of the top ten global products. 23 of these brands each generate more than one billion dollars. P&G's corporate structure presents a structure that allows it to tap the benefits of a global business rapidly and effectively (P&G's annual report, 2010).
Executive summary
The aim of the paper is to investigate how Pringles has risen to become one of the best performing P&G brands in its global market. The company has modified its marketing strategy to fit the different cultural markets especially in its marketing mix. An in-depth market analysis into P&G and Pringles markets is included to have a detailed insight in the brand. This market research highlights areas like company and brand background, market segmentation, positioning, competitors' analysis, among other marketing strategies. The analysis shall be based mainly on the four P's of marketing mix, which are further analyzed in light of the marketing and cultural theories, all of these are based on the Brunei nation.
Culture and marketing
The influence of culture on consumer behaviours using the "same eyes" means that theories, underlying models, concepts, and view of what consumer are, their motives, and how they behave are assumed universal. Appendix 1 sums up the four perspectives beginning with the view that both consumer (the object) and underlying consumer behaviour theories (the eyes) can be either universal or specific.
Appendix 1: Consumer behavior theories. Source: Usunier and Lee (2005).
Consumer behavior theories
Universal (etic)
Specific (emic)
Consumers
Universal
1. Global perspective
3. Ethnic consumption perspective
Specific
2. 'Imported' perspective
4. Cultural meaning perspective
Brunei- An Introduction
Despite its immense wealth, the Brunei economy is highly dependent on imports. The country derives most of its foreign exchange from oil and gas exports, however, deposits are diminishing and the country is trying to diversify its economy. It prides itself as a financial hub and an area for high-class marketing and recreational activities (BBC, 2010). A large proportion of the population is Malay, with a Chinese community comprising 20 percent of the population. Nearly 70% of the population is Muslim and is the country's official faith (The UN refugee agency, 2010).
Segmentation of Pringles
Market segmentation brings a further understanding of user's needs, their decision, criteria, and approach that gives a much clearer direction to the management of current products as well as brings a clearer focus and return on pricing, distribution, and advertising decisions (Michael,1994).
Pringles mainly offers its products in the global delicious savory snacks market with a variety of chips based snacks in a range of flavors in regular and fat levels, plus a range of flavored dips (Pringles, 2010).
Marketing managers can segment Pringles' market based on consumer characteristics such as demography as outlined below:
Demographic segmentation
A market can be segmented on the basis of gender, income, age, educational, qualification, profession etc. Segmentation can be based on one factor or several factors in combination (Jain, 2010).According to the Maps of World Site Statistics, the Brunei population is divided mainly into three-age structures, i.e.
Consumers under the age of 14 comprise 27.8% of the total market: This potential market is the youngest generation and still under their parents' control. They rely heavily on their parents to purchase the product for them. In this segment, Pringles is trying to capture brand awareness.
Consumers between the ages of 15 to 64 comprise 69%. In this segment, Pringles is still marketing to a younger generation, but these customers are either in school, moving out of their parents' home, starting new careers, or to stable markets with enough information about the product. In this segment, Pringles is trying to capture brand awareness and loyalty.
Consumers aged 65 years and above comprise the remaining 3.2%: This segment consists of established customers, i.e. brand loyalty has been sustained. These customers are loyal customers, and routinely use Pringles products.
Positioning of Pringles
Product positioning is the way clients define a product on vital characteristics (Kotler and Armstrong, 2010).
Pringles represents nearly 3.5% of P&G's total net sales, and 3% of the total EBITDA. However, the product's market growth has been very limited hence the need for diversification. In valuation terms, the brand belongs to the 'more than $1 billion club' in annual revenues, so they are clearly attractive from a market position point of view (Glenboden, 2007).
Competitors' analysis of Pringles
Appendix 2 shows that competitor analysis focuses on each company against which a firm directly competes. Critical to an effective competitor analysis is gathering data and information that can help the firm understand its competitors' intentions and strategic implications resulting from them (Hitt et al, 2009).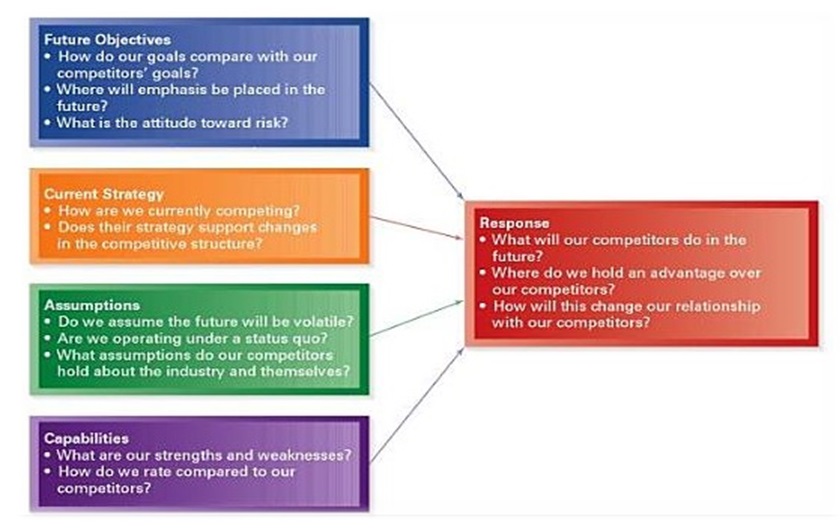 There are several different competitors in the snack industry, the largest one is Frito-Lay, a PepsiCo product. In the snack food industry, Frito-Lay has spent time and money on research in developing new products like Doritos and other lines of salted snack foods. This method of product differentiation has not only helped Frito-Lay, it has also helped other companies like Golden Flake. In the past Golden Flake has been quick to copy a successful product for which one of the competitors has spent millions in research. Other smaller companies that were mentioned above have decided to differentiate their product by changing the kinds of flavors they offer, but still strictly in the "potato chip" business. Another threat to new entrants is the financial requirements (All Business, 2006).
Situation Analysis
The situation analysis begins with a snapshot of the current environment in which Pringles finds itself by providing a brief SWOT (strengths, weaknesses, opportunities, and threats) analysis. After this overview, the analysis goes into detail about industry, competitors, company, and consumers.
Appendix 3 shows the local and external factors shaping market dynamics, obtained using a SWOT analysis (Beiske et al, 2002). Consumers' high earnings are enabling them to be less price-sensitive, and convenience is becoming gradually more important in many countries.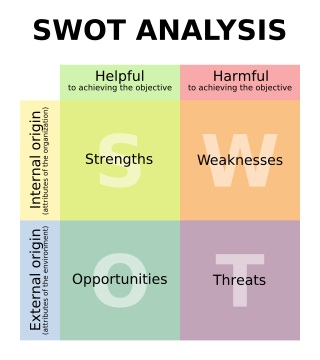 Internal Factors (Strengths, Weaknesses)
Management experience, a broad base of interest and varying levels of knowledge among the staff may lead to conflicting interests in a firm.
Pringles' product line is unique. Numerous products and the Halal certified products do not have a strong customer base, besides, generic brands manufactured by competitors can make similar snacks cheaper.
Marketing diversity and global awareness may miss their targets or may not be segmented enough.
Diverse positions taken by various staff in different markets may lead to conflicts.
High returns, expansion, and a large capital base may augment the organization's operating costs and it may have trouble balancing it financial transactions.
Low costs and liabilities due to outsourcing of production may cause the company to lose control and quality standards. In addition, continuous R&D efforts may spend too much time and resources on existing products (Abbott, 2010).
A few of the threats Pringles must take note of are the ease of imitation of its product line, pricing competitions, and the rapid innovative ideas that may cause consumers to change their tastes Pringles to other products (Business Week, 2009).
External Factors (Opportunities & Threats)
Marketing opportunities in nutritious products and the expanding market for specific foods for ethnic groups has led to the production of products that are more costly than Frito-Lay, high prices may reduce low-income families' ability to buy Pringles. A competitively distinctive name, product, and packaging imply that the product line cannot be easily imitated by competitors. Adoption of the internet as a marketing tool can help increase their sales, besides, computerized systems in production and procurement processes can increase efficiency. However, computer malfunctions, viruses, and hackers can reduce efficiency and P&G must upgrade their systems to stay ahead of competitors (IBS case Development center, 2010). As an innovative idea, the Pringles team identified a marketing opportunity in kids' lunch boxes and learned a major obstacle to Pringles' trial was the packaging, which had too many chips for one sitting, and would not fit in the kids' lunch box. They launched Snack Stax to each of their key audiences: to the parents, promote the ease-of-use; kids, the enthusiasm of the product; and to retail partners, the vibrant, compact packaging for shelf space (Stengel, 2004).
Marketing Mix of Pringles
In developing a marketing mix, P&G marketers follow a global marketing strategy for Pringles potato chip, its leading export brand. P&G sells one product with a consistent formulation in every country. P&G meets 80 percent of worldwide demand with only six flavors of Pringles and one package design (Boone et al, 2010). Marketing mix blends each of the four strategies: product, pricing, promotion and place.
Product Strategy
Procter & Gamble's latest marketing program for Pringles is for highly positioned salty snacks. This will initially include one new product in Malaysia: Pringles (Halal), which can be adopted in Brunei as the country mainly comprises of a Muslim population.
Pamela Vinsence (2010) mentions that, Procter & Gamble (Malaysia), Sdn. Phd., has received the Halal recognition from JAKIM, an independent Halal issuing authority in the country. The Halal recognition is used in P&G brands such as Original, Wild Spice, Cheesy Cheese, Salt & Pepper and Sour Cream. The JAKIM certification mainly targets the Muslim market segment in Malaysia and ASEAN countries, where they are sold. Muslim consumers have a preference for such assurance and the Halal certification assures them of conformance to their culture. All Pringles labels started bearing the Halal logo from December 2010. "This assurance is first and foremost for our Muslim consumers to be able to fully enjoy the Pringles experience," Zulhaimi, external relations leader of Procter & Gamble Malaysia, said. The company has also rolled out a new range of Pringles products known as Ocean flavours, these include Seaweed and Grilled Shrimp while Soft-shell Crab will be launched in 2011.
Price Strategy
Companies must adapt their pricing strategies to local markets and change them when conditions change. In addition, a vital development in pricing strategy for international marketing has been the surfacing of commodity marketing in organization that seek to control prices through collective action (Boone et al, 2010). Pringles is priced slightly higher than its main competitor, Frito-Lay, but is still in line with the majority of the industry's prices. Pricing mainly depends on the market where the products are purchased as illustrated in appendix 4.
Appendix 4: Pringles prices in Malaysia and Singapore. Source: The Price Chat (2010).
Pringle's potato crisps original (160g)
Countries
Current currency
GBP
Malaysia
RM 3.29
0.684
Singapore
$ 2.55
1.269
Bahrain
0.600 BHD
1.03
Promotion Strategy
As appendix 4 indicates, promotional strategies centre on whether to extend a domestic product and promotional strategy into international markets or adapt one or both to meet the target market's unique requirements (Boone et al, 2010). Pringles has applied promotion strategies such as the issue of free samples (Snack Stacks) given out at sporting events: mainly at soccer games. The company has also issued coupons on the product or tied to another Pringles product (ex. Buy a pack Pringles; get a free Snack Stack sample). Entertainment has also provided a platform for Pringles' promotion, for example, entrance to games events with free backpacks with the Pringles logo. The company also sponsors sporting and music events and expositions. Appendix 5 summarizes alternative product and promotional strategies that can be adopted in promoting Pringles.
Appendix 5: Alternative International product and promotional strategy. Source: Boone et al (2010).


In order to augment sales, P&G plans to distribute Pringles to higher education centers such as universities. The products will be sold through vending machines, education amenities, and at various sports functions. This will help create brand awareness and customer loyalty (Data monitor plc, 2008).Place (Distribution) Strategy
Conclusion
The marketing plan offers an examination of the trends, consumer requirements, and markets in the snack industry and the execution strategy that P&G plans to use in launching a new product expanding on the existing Pringles market. The marketing plan recommends that Pringles Halal should be introduced as a new product in Brunei since it is predominantly a Muslim nation, this will assist the company in expanding its global market share. The product will also enable P&G to increase its competitive advantage over its competitors.
Reference List
Books
Beiske, B., Murray, J., & White, S. (2002). Procter & Gamble Europe: Vizir Launch. Germany: Grin.
Boone, L., Kurtz, D., MacKenzie, H., & Snow, K. (2010). Contemporary Marketing, 2nd Ed. New York: Nelson.
Hitt, A., Irland, R., and Hoskisson, E. (2009). Strategic Management: Competitiveness and globalization: Concepts & Cases, 8th Ed. Marson: South-Western Cengage Learning.
Jain, A. (2010). Principles of Marketing. New Delhi: V.K. (India) Enterprises.
Kotler, P., & Armstrong, G. (2010). Principles of marketing,13th Ed. New Jersey: Pearson Prentice.
Electronic journal
Abbott, R. (2010). Strive for hero status. Marketing, Pp 34. Business Source Complete. Web.
Data Monitor. (2008). Pringles case study. Diversifying a Brand Into Multi-Usage Occasions. Pp 1-10. Business Source Complete. Web.
Stengel, J. (2004). The future of marketing. Classic Speeches. The Procter & Gamble Company. Web.
Organization website
All Business. (2010). Potato chips, Corn Chips, and Similar Snack- Industry Leasers. Web.
BBC. (2010). World: Asia- Pacific: Brunei country profile. Web.
Business week. (2009). It's crunch time for Pringles. Web.
Glenboden Actionable M&A Leads. (2007). Who will buy Folgers and Pringles from Procter &Gamble? Web.
Halal Focus. (2010). Home: Regional news: Asia: Are all Pringles Halal? Web.
Halal Focus. (2010). Pringles now halal. Web.
IBS Case Development Center. (2010). Pringles– Combating the Launch of Lays Stax. Web.
Maps of world. (2010). Brunei: Population. Web.
Pringles. (2010). Product. Web.
The UN Refugee agency. (2010). World Directory of Minorities and Indigenous Peoples – Brunei Darussalam. Web.
Appendices
Appendix 1: Consumer behavior theories.
Consumer behavior theories
Universal (etic)
Specific (emic)
Consumers
Universal
1. Global perspective
3. Ethnic consumption perspective
Specific
2. 'Imported' perspective
4. Cultural meaning perspective
Source: Usunier and Lee (2005).
Appendix 2: Competitors analysis components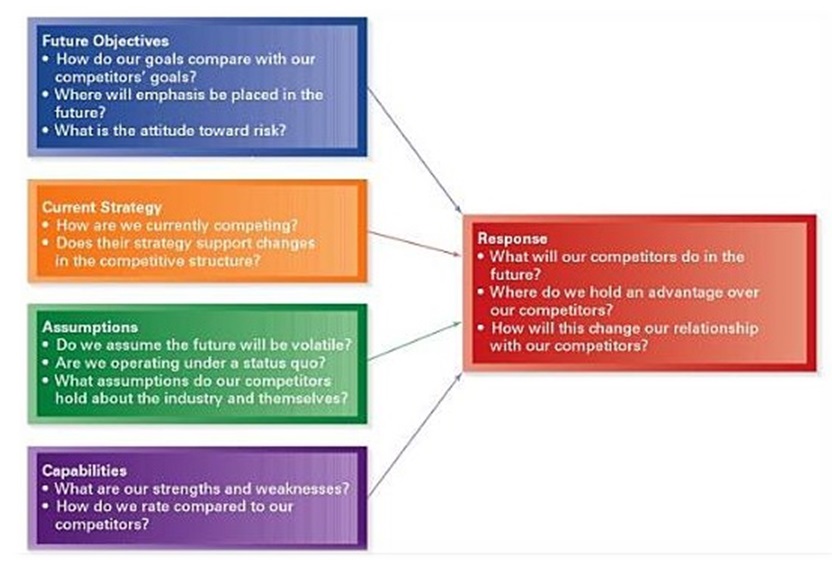 Appendix 3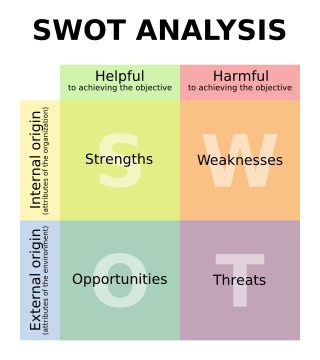 Appendix 4: Pringles prices in Malaysia and Singapore
Pringle's potato crisps original (160g)
Countries
Current currency
GBP
Malaysia
RM 3.29
0.684
Singapore
$ 2.55
1.269
Bahrain
0.600 BHD
1.03
Source: The price chat (2010).
Appendix 5: Alternative International product and promotional strategy